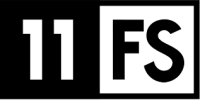 11FS
Bring customer-centric solutions to market.
11:FS Pulse is a cutting-edge research and benchmarking platform with over 3,000 user-journeys across banking and Fintech institutions. Intelligent filtering, searching, and customisable watchlists make it quick and easy to conduct rich, insightful competitor analysis.
false
FS Pulse
Please reach out for more information on our solution.
Compare your products' features and UX against the best in class with our global library of user journey videos from banking and fintech products.
Benefits:
Hassle-free competitor analysis: Forget signing up for hundreds of bank accounts and putting your credit score at risk. We source journeys directly from account holders.
Real experiences from active customers: Pulse journeys show you a range of well-used features and how real people use them every day.
Look beyond your local market: Learn how global brands are shaping the industry, with thousands of up-to-date user journeys from around the world.