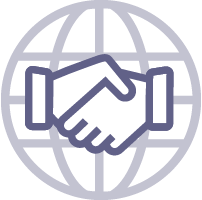 Bora Payment Systems
Buyer initiated payments
The Payer Direct Hub owned by Bora Payment Systems, LLC (Bora) uses the existing credit card networks to "push" payments directly to suppliers without any involvement from the suppliers.
false
Payer Direct Hub
The Payer Direct Hub is an independently hosted payment service that uses real-time, "straight-through processing" to facilitate B2B commercial card payments between buyers and suppliers.
Reach out for more information on our Payer Direct Hub solution.
Solution Information
| | |
| --- | --- |
| Category | Business Solutions |
| Mobile Client Application | NA |