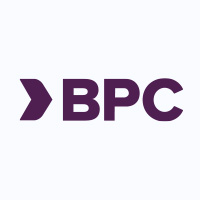 BPC
Banking. Payments. Context.
Radar Payments is a leading innovative payment processing provider dedicated to financial institutions, including payment service providers (PSPs), banks, acquirers, issuers, and fintechs. It offers advisory services and a one-stop platform for end-to-end omnichannnel processing, enabling the acceptance of most of the widely adopted payment methods, delivered on a PaaS, SaaS, or fully managed service model. Built using BPC's SmartVista, an industry-recognised payment solution, the Radar Payments platform delivers scalability, resilience, performance, and unparalleled security. Radar Payments is fully owned by BPC and blends BPC's 25 years of expertise in payments with the fintech world – using the latest digital technologies to create innovative customer payment experiences.
false
Radar Payments
Radar Payments offers payment processing white label services leveraging its SmartVista platform. SmartVista is an end to end payment platform used by over 280 financial institutions worldwide in banking, payment, commerce, government and mobility. Financial Institutions use SmartVista to serve their own retail customers or provide payment and commerce solutions to merchants.
The range of services provided by Radar Payments include:
Merchant acquiring and onboarding
ATM acquiring and management
POS and mPOS acquiring and management
Card Management, Acquiring and Issuing including credit, debit, prepaid, gift, corporate, instant issue, virtual, contactless and loyalty cards
Ewallet, Microfinance and Agency Banking
Tokenization
Loyalty and rewards program
Fraud as a Service
eCommerce white label marketplace
Digital Banking
Smart City and Automated Fare Collection
Government tax and revenue collection
SOLUTION INFORMATION
Category
Issuer Processor
Visa Credential and Card Support

Prepaid: Consumer
Debit: Consumer, Small Business
Credit: Consumer, Small Business, Commercial
In-Region Support

Yes
PCI Compliance

Yes
TESTING AND ENVIRONMENT INFORMATION
| | |
| --- | --- |
| Solution Deployment | Cloud |
| Tenancy Architecture | Multi-product / Multi-client / Multi-BIN |
| Comprehensive APIs | Yes |
| Sandbox Testing Environment | EFT/POS, ATM, e-Commerce simulated/ testing environment including NDC / DDC, ISO8583, SPDH, SOAP/REST APIs, Test 3DES Keys and test CAs |
| Uptime Availability in Region(s) | 12 month, average 99.98% |
SOLUTION SUPPORT
| | |
| --- | --- |
| Visa Token Service (VTS) Support | Manual and Push Provisioning (Apple Pay, Google Pay, Android Pay, Samsung Pay) |
| Visa Direct Support | Yes |
| Visa Next Lite Integration | No |
| Visa QR Payments ("Scan to Pay" Support) | Yes |
| Customizable Authorization Decisioning | Yes |
| Reporting | Customizable, API-based |
| Authorization Flow | Fully Managed, Partially Managed |
| Incremental Authorization | Yes |
ADDITIONAL SOLUTION INFORMATION
| | |
| --- | --- |
| Instant Funding / $0-Balance Transactions | Yes |
| Proprietary or Visa Access Control Server (ACS) | Yes |
| Risk-based Authentication (3DX 2.0) | Yes |
| Real-time Risk Scoring | Yes |
| Custom Fraud Rules | Yes |
| BIN Sponsor Connections | Yes |
| Program Management / End-to-End | No |
| Full-service Credit Program Management | No |
| Multi-currency Partitioning | Yes |
| Visa Value-added Services Integration | None |
| Other Value-added Services Integrations | eCommerce Gateway, eKYC |