Empowering small businesses with payment software that's easy to use and easy to love
CardFlight is a leading SaaS payment technology company making payment acceptance effortless and simple for small businesses. SwipeSimple, the company's signature product line, makes it easy for small businesses to accept payments anywhere – from a merchant's own mobile device, a computer, or a smart terminal. Used by more than 65,000 small businesses across every U.S. state, SwipeSimple is the omnichannel payment solution that merchants need today.
---
SwipeSimple
SwipeSimple Mobile app and card reader turns any Android or iOS mobile device into a modern payment solution. Accepts contactless Tap to Pay payments. Merchants can accept payments at a counter, at the curbside, in open-air settings, and at remote customer locations. SwipeSimple is sold by more than 80 financial institutions and merchant service providers in the U.S.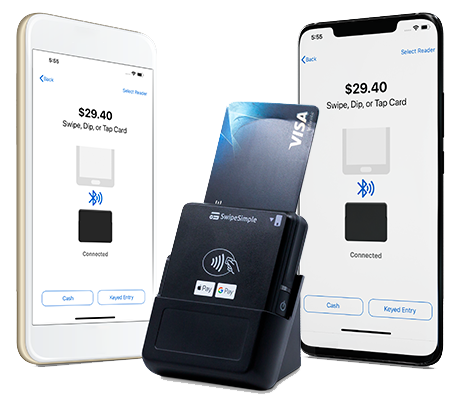 Solution Information
Category
Tap to Pay
Device, Model and Application
SwipeSimple Mobile App with B250 card reader
Download from Android and IOS App Stores
Android Mobile App v 13.2
IOS Mobile App v 13.0
EMV Information
EMV Contactless
Yes
EMV Chip
Yes
Magstripe (Swipe)
Yes
Certifications
Letter of Approval Level 1
Yes
Letter of Approval Level 2
Yes
Acquirer Level 3 Certification Letter
Yes