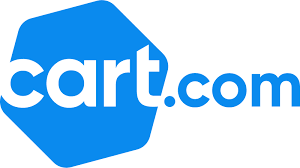 Cart.com
The end-to-end commerce platform
Cart.com is the world's first end-to-end ecommerce platform, built to help brands of all sizes grow and thrive online. Our fully integrated suite of software, services and infrastructure accelerates business growth while allowing our customers to retain control of the brand promise and customer experience that makes them unique.
false
Cart.com Storefront
Cart Storefront is a powerful solution for building the perfect end-to-end shopping experience for brands of all sizes. The wide-ranging roster of built-in features and multi-store functionality empowers growing brands – including business-to-business (B2B) and wholesale – to manage more complex ecommerce operations from one central platform.
The platform has built-in features including an advanced rule engine to automate personalization, multistore capability allowing unique stores to be managed from a single admin, unlimited product variants, wholesale and B2B capabilities, and free migrations for qualified brands.
And coming soon, Visa Installment Solution will be integrated into Cart.com storefront platform where it can be easily enabled to any Cart.com merchant stores. This functionality allows any Cart.com storefront merchant to offer their customers Buy Now Pay Later functionality through Visa's Installment Solutions.
Capability
Buy Now, Pay Later (BNPL)