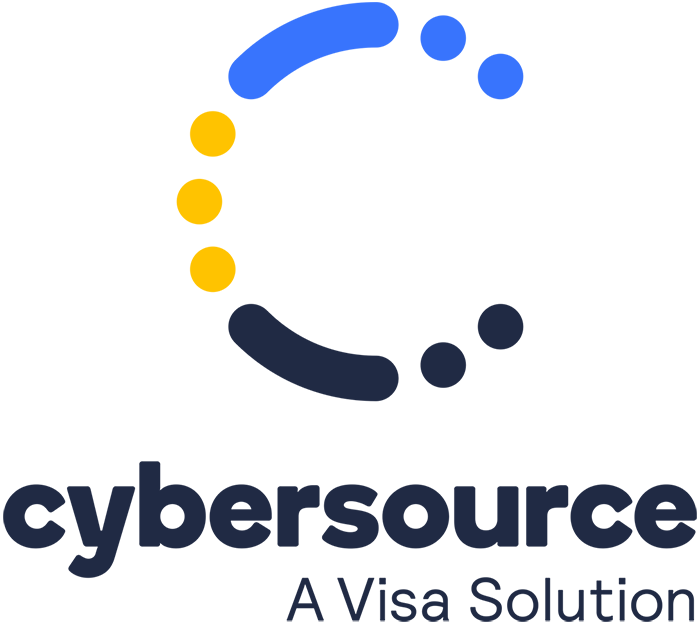 Cybersource offers a complete portfolio of online and in-person services that simplify and automate payments
At Cybersource, we know payments. We helped kick start the eCommerce revolution in 1994 and haven't looked back since. Through global reach, modern capabilities, and commerce insights, we create flexible, creative commerce solutions for everyday life—experiences that delight your customers and spur growth globally. All through the ease and simplicity of one digital platform to manage all your payment types, fraud strategies, and more. Knowing we are part of Visa and their security-obsessed standards, you can trust that your business is well taken care of—wherever it may go.
Partner Type
Category
Transit - Gateway
Tokenization - eCommerce
Tokenization - TSP
Solutions
---
Visa Ready: Cybersource Transit Solution
Our global payment solutions provide the integrated payment solutions that businesses can use to enable payment acceptance across numerous channels and geographies using a digital-first approach. Offering trusted integrated payment solutions to a wide number of clients, Cybersource offers fast and reliable payment acceptance, with an emphasis on keeping sensitive payment data secure.
Solution Information
Category
Transit - Gateway
Visa Ready Mass Transit Models
MTT, KFT
Components Included in Solution
Payments Gateway
Mass Transit API
Yes
Services and Support Information
Value Added Services Supported
Tokenization
Fraud Screening
Reporting/Analytics
P2PE Capable
Alternate Payment Methods
Online and APP Support
Payment Account Reference API
Yes
Acquirer Connections Supporting Transit
223 acquirer connections globally
---
Visa Ready: Cybersource Token Management Service
Cybersource Token Management Service links tokens across service providers, payment types, and channels for sellers, acquirers and tech partners and creates one unified token identifier to centralize management of all tokens and protect sensitive payment data stored in secure Visa data centers.
Solution Information
Category
Tokenization - TSP, Tokenization - eCommerce