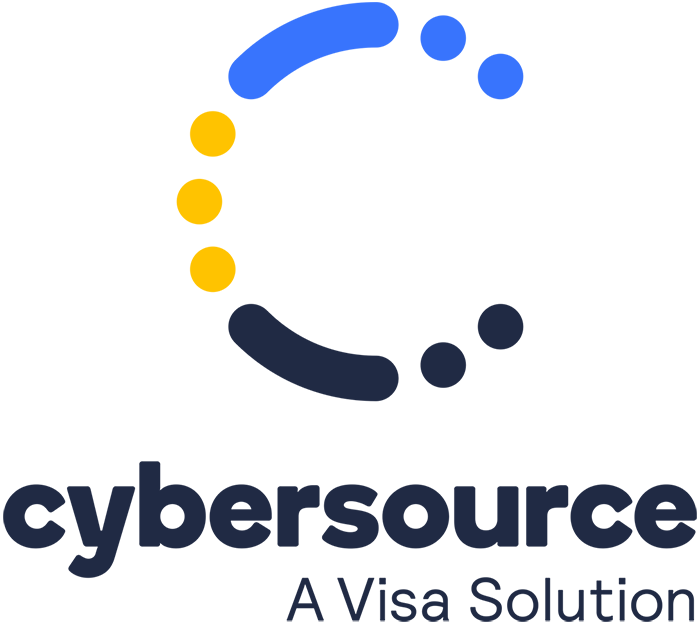 Cybersource
Offering a complete portfolio of online and in-person services that simplify and automate payments
At Cybersource, we know payments. We helped kick start the eCommerce revolution in 1994 and haven't looked back since. Through global reach, modern capabilities, and commerce insights, we create flexible, creative commerce solutions for everyday life—experiences that delight your customers and spur growth globally. All through the ease and simplicity of one digital platform to manage all your payment types, fraud strategies, and more. Knowing we are part of Visa and their security-obsessed standards, you can trust that your business is well taken care of—wherever it may go.
false
Installments
With a simple API-based integration, you can add Visa Installments to your established checkout experience simply and with no changes to your existing card processing flow. Our APIs enable you to offer card-based installments at checkout for eCommerce purchases without the hassle of additional accounts to manage or vendors to track.
We offer a full stack of payment services that gives your business additional features and solutions customized for your needs. Fraud protection and tokenization services are just some of the solutions we offer that give you the tools necessary to increase revenue and attract new customers.
In addition to Visa Installments, you may choose from a wide selection of payment methods that fit your payments strategy. From BNPL options to digital wallets, Cybersource offers you the flexibility you need to customize your customer's payment experience.
How Cybersource makes Visa Installments possible
Transaction Flow:
1. Your webpage prompts for consumer payment credentials at checkout
2. Once credentials are entered, you send a "Get Insallment Plans" request to Cybersource with the consumer's information, and receive a list of installment offers back
3. Your page displays the list of installments offers to the consumer
4. Once the offer is selected by the consumer, you submit an authorization request for the full amount using the payment info the consumer provided
5. You submit a "Select Installment Plan" request using the successful Authorization Transaction ID and payment information to link the plan to the transaction
6. You proceed to capture the payment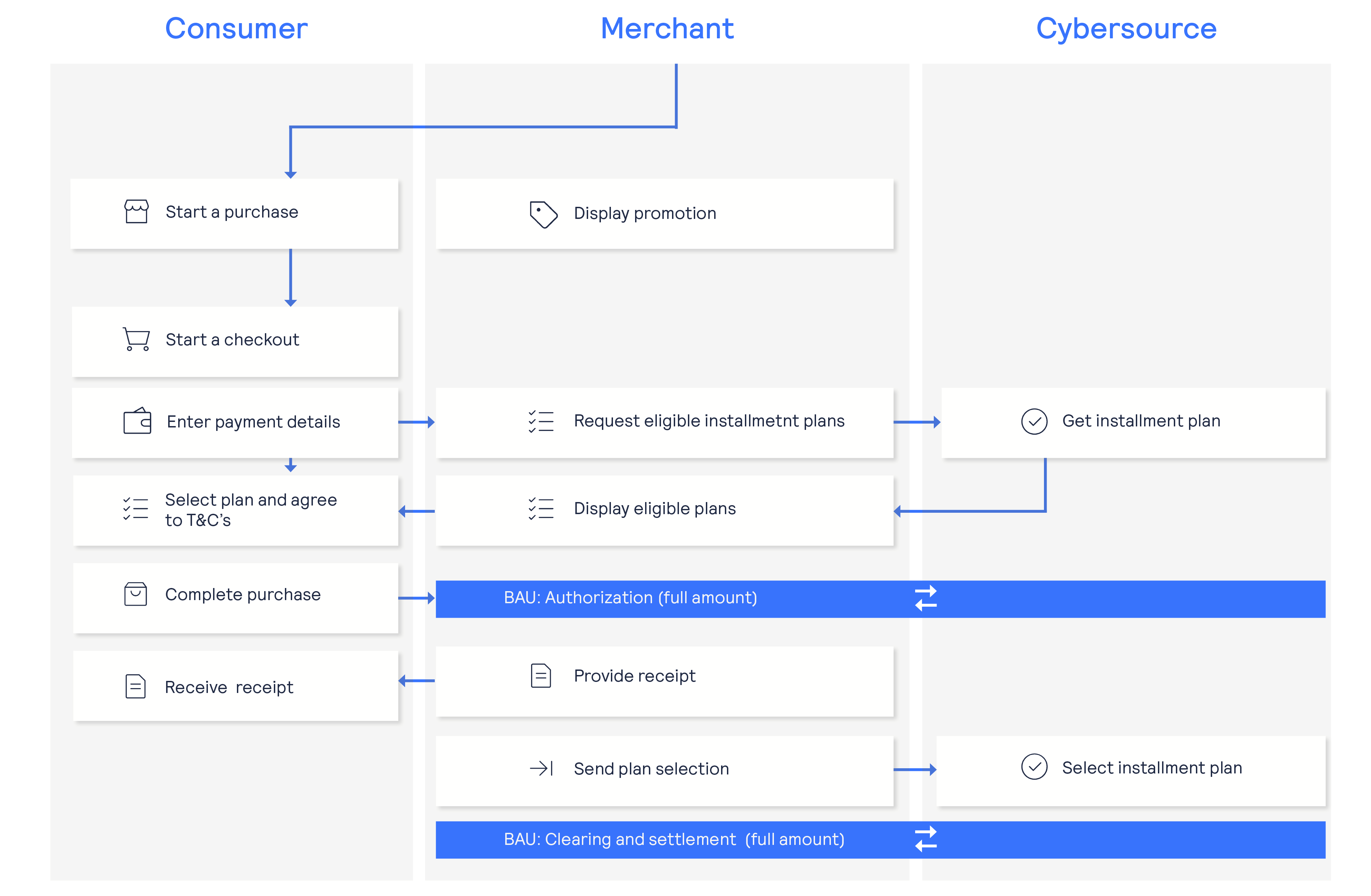 Capability
Buy Now, Pay Later (BNPL)
false
false
Transit Solution
Our global payment solutions provide the integrated payment solutions that businesses can use to enable payment acceptance across numerous channels and geographies using a digital-first approach. Offering trusted integrated payment solutions to a wide number of clients, Cybersource offers fast and reliable payment acceptance, with an emphasis on keeping sensitive payment data secure.Please reach out to learn more about our solution.
Solution Information
| | |
| --- | --- |
| Visa Ready Mass Transit Models | MTT, KFT |
| Components Included in Solution | Payments Gateway |
| Mass Transit API | Yes |
Services and Support Information
| | |
| --- | --- |
| Value Added Services Supported | Tokenization, Fraud Screening, Reporting/Analytics, P2PE Capable, Alternate Payment Methods, Online and APP Support |
| Payment Account Reference API | Yes |
| Acquirer Connections Supporting Transit | 233 acquirer connections globally |
false
false
Token Management Service
Cybersource Token Management Service links tokens across service providers, payment types, and channels for sellers, acquirers and tech partners and creates one unified token identifier to centralize management of all tokens and protect sensitive payment data stored in secure Visa data centers.