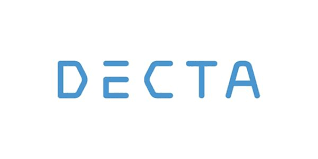 Experts in Financial IT providing a complete range of digital payment services designed with the needs of Banks, and Payment Service Providers in mind.
Used by 2000+ companies across 32 countries, our products include: 3rd party Technical Payment Processing for Issuers and Acquirers, 3D Secure support, White Label Payment Gateway, Payment Acquiring Solutions.
---
Issuer and Acquirer Processor
Complete issuer processing platform for Banks and financial institutions in EU and APAC regions. Reach out to get more info on our solutions.
SLA: 99.99% uptime
3D Secure with biometric authentication
Fraud management · Dispute management
Full card issuing flow · Transaction processing
Technical and financial authorisation processing
Payments infrastructure
API for card management
Tokenization with popular wallets (Apple Pay, Google Pay, Samsung, etc…)
Reporting
Solution Type
Issuer and Acquirer Processor
Solution Information
Category
Issuer Processor
Visa Credential and Card Support
Consumer & Commercial Prepaid/Debit/Credit
In-Region Support
Europe, Asia Pacific
PCI Compliance
Yes
Solution Deployment
Cloud based or On-prem
Tenancy Architechture
Multi-Product/ Multi-client/ Multi-BIN
Comprehensive APIs
Y
Capabilities
Sandbox Testing Environment
Auth & API testing environment
Visa Token Service (VTS) Support
Yes
Reporting
Custom and Standard Report Options
Uptime Availability in Operational Region(s)
99.99%
Customizable Authorization Decisioning
Yes
Authorization Flow
Yes
Additional Capabilities
Incremental Authorization

Yes
Instant Funding / $0-Balance Transactions
Yes
Proprietary or Visa Access Control Server (ACS)
Yes
Risk-based Authentication (3DS 2.0)
Yes
Real-time Risk Scoring
Yes
Custom Fraud Rules
Yes
Additional Solution Information
BIN Sponsor Connections
No
Program Management / End-to-End
No
Full-service Credit Program Management
No
Multi-currency Partitioning
Yes
Visa Direct Support
Yes
Visa QR Payments ("SCan to Pay" Support)
No
Visa Value-added Services Integration

No
Other Value-added Services Integrations
eKYC, E-comm payment ga teway