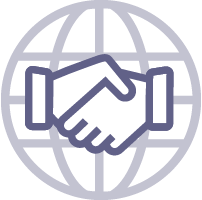 DPS
Full service issuer processing
DPS is a full-service issuer processer, offering simplification and optimization of the payments business for issuers. DPS helps issuers perform better, innovate and gain cost and operating efficiencies. Through a single point of integration, clients can access discreet "pieces" of functionality to complement their own or DPS can manage many aspects of their debit business on their behalf, end-to-end. DPS is unique in the industry in terms of its ability to enable innovation, performance and agility at scale for fintechs, traditional issuers, program managers and for other issuer enablers and fintech service providers.
false
BNPL Virtual Card
DPS can provide virtual card issuance support (setup, transaction processing, servicing) through a series of DPS APIs and webhooks, which allows BNPL lenders to streamline merchant onboarding or card issuers to offer a merchant agnostic BNPL Virtual Card to existing debit or credit card consumer base.
Key Features
Virtual Card Issuance – Digitally issue and fund a virtual card in near real-time upon loan approval
Instant Funding – Fund virtual cards in real-time use APIs and pass the GL Account # used to fund to streamline reconciliation
Spend Controls – Setup various types of spend controls to limit transactions to select merchants, time periods, or amounts
Flexible Product Classifications – Support for network branded Debit, Prepaid, and Credit along with Private-Label BINs
Comprehensive Reporting – Access a full range of management, settlement, and reconciliation reporting to manage your portfolio
Webhooks – JSON event notifications enable you to receive real-time notifications of transactions or other consumer activity
Capability
Buy Now, Pay Later (BNPL)
false
false
Visa Installment Solution APIs
As the issuer processer DPS will send installments transactions to the existing host system with installment indicators to allow clients to treat the transaction differently. DPS can provide the installment ledger system if client desires a ledger for installment activities Routing to a different installment system is not available today and is a future roadmap item.