Ecolytiq
Climate Action Infrastructure for Sustainable Finance
ecolytiq offers bank and financial institutions an all-in-one Sustainable-as-a-Service® solution to empower their customers to take climate action. Through a seamlessly integrated digital infrastructure, ecolytiq fosters behavioral change, providing customers access to impact offsetting and ESG investments.
false
ecoAware
Category
Capabilities
Our comprehensive End-2-End solution covers the entire Sustainability-as-a-Service ® value chain, from environmental impact calculations, content & context, behavioral change to footprint compensation and ESG investment.
Solution Information
A banking customer's first interaction with ecolytiq's software is with our product ecoAware, which calculates personalized environmental impact values. Through our API, Open Banking partners and our properitary algorithims transform payment transaction data into easy-to-understand impact information.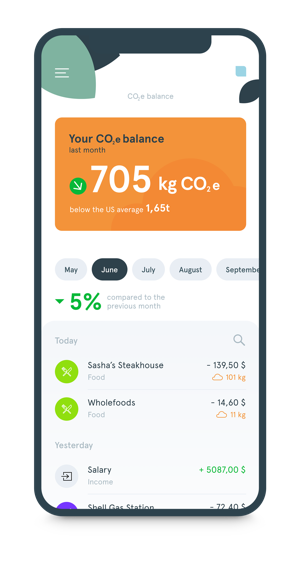 false
ecoEngage
Category
Solution Information
Impact awareness needs context and content to drive engagement. Our product ecoEngage consists of an ever-growing library of so-called climate Insights and Comparables with integrated feedback loops. They educate customers about topics they are passionate about, positively influencing impact behavior while helping banks and financial service providers understand their customers' needs better.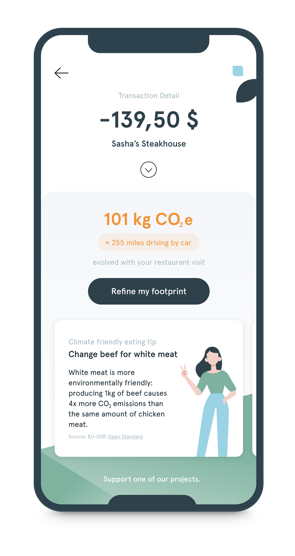 false
ecoAction
Category
Solution Information
The main mission of ecolytiq is to inspire and facilitate climate action. Through ecoAction, our impact offsetting and ESG investing platform, we enable banks and financial institutions to become sustainability hubs. Customers can reduce, compensate or even eliminate their footprints. The finance industry thereby is offered a chance to engage and benefit from the green future of banking.