Equinox
Boldly Unique: Enhance the payment experience with Luxe fixed and mobile terminals
Equinox Payments looks beyond product features to rethink and reimagine the customer payment experience. The company is a leading provider of payment terminals, software and management systems. With over 30 years as an industry leader, Equinox has earned the reputation of being a trusted advisor and technology innovator that breaks the mold on solution design and usability.
Our approach is straight forward, personable and simple: we listen and build relationships where we assist our partners and customers to excel in the direction of their choice.
Experience the difference that our Luxe payment solutions deliver wherever payment takes place: At the checkout, in the aisles, at the table, or on the go. With built-in contactless payment technology, the Luxe terminals provides customers more ways to pay while speeding up the point of sale. The Luxe terminal family delivers innovations in payment acceptance, customer engagement, and mobility. Businesses gain peace of mind with certified security technology including PCI PED 5.x and P2PE.
The Luxe family of solutions shares a common software architecture and EMV kernels and management systems so applications run seamlessly across the platform. The OS uses standard HTML language, allowing developers to quickly and easily create, deploy and manage payment and value-added applications that work seamlessly together. The result is a flexible array of configurations and use cases that scale to meet the needs of SME and Enterprise businesses in any vertical market segment.
---
Luxe 8500i Retail Payment Solution
The Luxe 8500i customer-facing payment terminal combines sleek design features with a smart and secure architecture that elevates the customer experience by turning the point of sale into an engaging point of interaction.

Reach out for more information on our solution.
---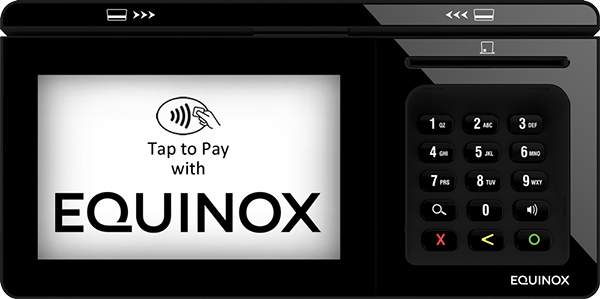 Solution Information
Device Manufacturer
Equinox
Device Model
Luxe 8500i Retail Payment Solution
Application Name / Version
Voyager on Luxe Version 1
EMV Information
EMV Contactless
Yes
EMV Chip
Yes
Magstripe (Swipe)
Yes
Certifications
Letter of Approval Level 1
Yes
Letter of Approval Level 2
Yes
Acquirer Level 3 Certification Letter
Yes
---
Luxe 6200m Modular Payment Solution
The Luxe 6200m is a versatile device that can be positioned on the counter, used for roaming within aisles or tables, or taken out on the road for field-level payments.

Customers select the communication methods needed for particular use cases: wired, WLAN, BLE, and/or 4G LTE. It is available with or without a printer.
Reach out for more information on our solution.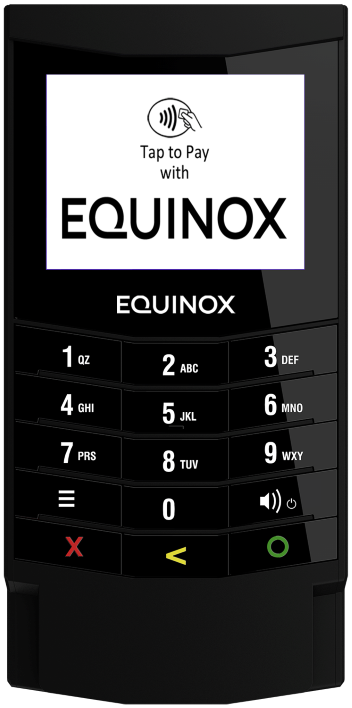 Solution Information
Device Manufacturer
Equinox
Device Model
Lux 6200m Modular Payment Solution
Application Name / Version
Voyager on Luxe Version 1
EMV Information
EMV Contactless
Yes
EMV Chip
Yes
Magstripe (Swipe)
Yes
Certifications
Letter of Approval Level 1
Yes
Letter of Approval Level 2
Yes
Acquirer Level 3 Certification Letter
Yes