Flow Networks
Own the Payment Moment
Flow is a California-based fintech working with payment card issuers on opportunities in loyalty, consumer engagement, and retention. Flow drives $20-40 per active card/year of additional revenue through increased payment volume, more spend in more categories, increased card activation, and lower operational costs.
Flow provides a secure platform that connects issuers with customers during payment transactions for enhanced interactions, including rewards and offers. The platform is live today with FI clients using both pre-built engagements and Flow's framework for building customizable experiences that are streamed through the issuer's mobile banking app. Flow is a venture-backed, SOC-2, Type II certified firm with resources in the United States, Singapore, and Vietnam. Flow is a technology provider building solutions for banks and fintech companies.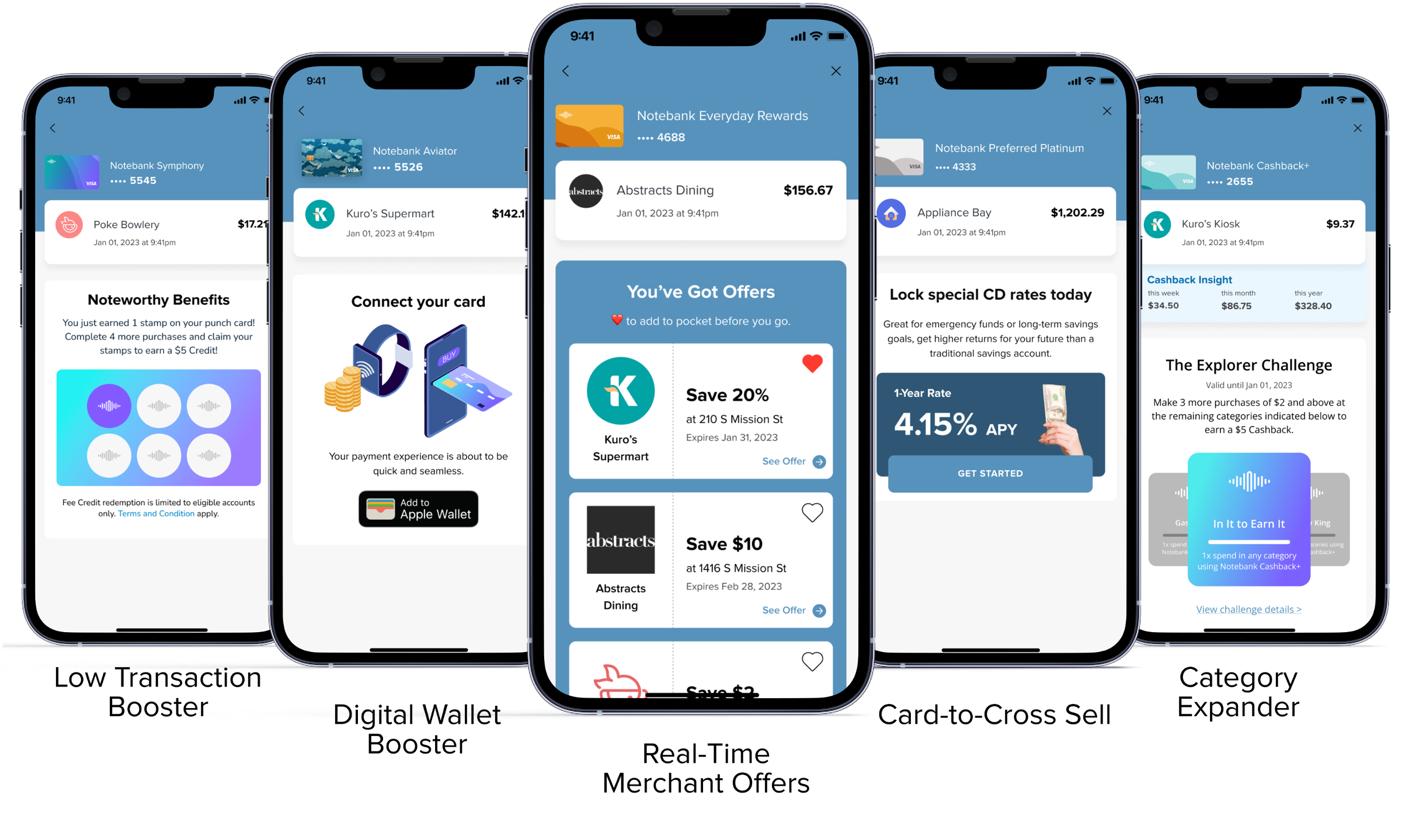 false
false
Low Transaction Booster
Engages low transactors to increase share of debit spend and drive future next best customer.
A series of dynamic progressive mechanics built in an issuer's app offering fixed rewards and real-time progress reminders to educate and incentivize the customer for taking incremental transactional steps and increase overall engagement.
false
Real Time Merchant Offers
Deliver's high value merchant offers to bank customers via issuer's app.
A high value merchant offers mechanic built in the issuer's app bringing everyday value from Americas largest discount network with more than 1 million locations to eat, play, shop and travel. Presented at the payment moment based on the customer's purchase behavior.
false
Card Category Expander
Expands customers' active payment categories & behavior to drive top of wallet and increase revenue.
Based on customers' existing spending behaviour, a series of progressive prompts to educate and reward customers for spending at achievable merchant categories.