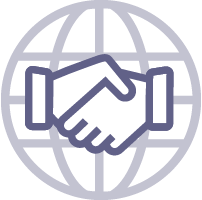 Highnote
Highnote is the world's most modern card issuer processor and program management platform.
With an all-in-one platform and a fully integrated issuer processor built from scratch to address the use cases of today and tomorrow, Highnote gives you unparalleled control, flexibility, and speed.
false
Card Issuance API Platform
Highnote offers a modern card issuer-processor platform built from the ground up and directly connected to Visa. Highnote's developer-centric platform and developer tools are designed to fit into your environment and work seamlessly with your mobile and web products. Launch commercial and consumer prepaid, debit, credit, fleet, and charge cards with ease.
Full-stack Modular Program Management Built for Scale
Complementing Highnote's most modern issuer-processor platform is our modular all-in-one program management capability. Highnote's end-to-end program management means that KYC/KYB, compliance, risk and fraud monitoring, physical card fulfillment, ATM access, sponsor bank relationship, reconciliation and settlement, BIN setup, and cardholder support are all taken care of, so your teams can focus on building the most differentiated card product to drive maximum value for your business, and your customers and users.
Scalable General Ledger
Highnote's immutable general ledger built on double-entry accounting framework gives your financial and operations team data the way they need it, without complicated spreadsheets or other patchwork database builds. Highnote's ledger provides complete debit and credit entries for all transactions across all your financial accounts in a single source of truth. The scalable ledger significantly reduces the burden of reconciliation, statement generation and cardholder support on your teams and provides full visibility on money movement.
Rewards Built for the Future
Leveraging Highnote's ledger technology, the rewards ledger gives you complete power and flexibility to build rewards programs that bring your dramatic vision to life for your customers and users. Whether you wish to integrate with third-party rewards networks or design your own custom rewards, the Highnote rewards ledger is one of the most advanced platform in the market.
Solution Information
| | |
| --- | --- |
| Visa Credential and Card Support | Prepaid, Debit, Credit, Consumer, Small Business, Commercial, Fleet |
| In-Region Support | Yes |
| PCI Compliance | Yes |
| Instant Funding / $0-Balance Transactions | Yes |
| Proprietary or Visa Access Control Server (ACS) | No |
| Risk-based Authentication (3DX 2.0) | No |
| Real-time Risk Scoring | Yes |
| Custom Fraud Rules | Yes |
| BIN Sponsor Connections | Yes |
| Program Management / End-to-End | Yes |
| Full-service Credit Program Management | Yes |
| Multi-currency Partitioning | No |
| Visa Value-added Services Integration | No |
| Other Value-added Services Integrations | Loyalty, Payment Gateways, eKYC |
Testing and Environment Information
| | |
| --- | --- |
| Solution Deployment | SaaS |
| Tenancy Architecture | Multi-product / Multi-client / Multi-BIN |
| Comprehensive APIs | Yes |
| Sandbox Testing Environment | Highnote provides a test environment for all clients to build their integration. The platform includes the ability to simulation funds movement and transaction simulations for Auth, Clear, and Reversals. |
| Uptime Availability in Region(s) | 100% |
Solution Support
| | |
| --- | --- |
| Visa Token Service (VTS) Support | Yes |
| Visa Direct Support | No |
| Visa QR Payments ("Scan to Pay" Support) | No |
| Customizable Authorization Decisioning | Yes |
| Reporting | Custom, API-report options |
| Authorization Flow | Fully managed, Partially Managed |
| Incremental Authorization | Yes |
false