Keyno
Restoring trust in online transactions with turn-key fraud-prevention solutions.
false
CVVkey Dynamic CVV2 with an optional 3DS Biometric
A proven turn-key solution that prevents up to 90% of online credit and debit card fraud. Requires no software development from card issuers. CVVkey uses dynamic CVV2 for online transactions, replacing the static code printed on the card. A 3DS Biometric with push confirmation eliminates the need for an OTP. Meets requirements of PSD2 SCA.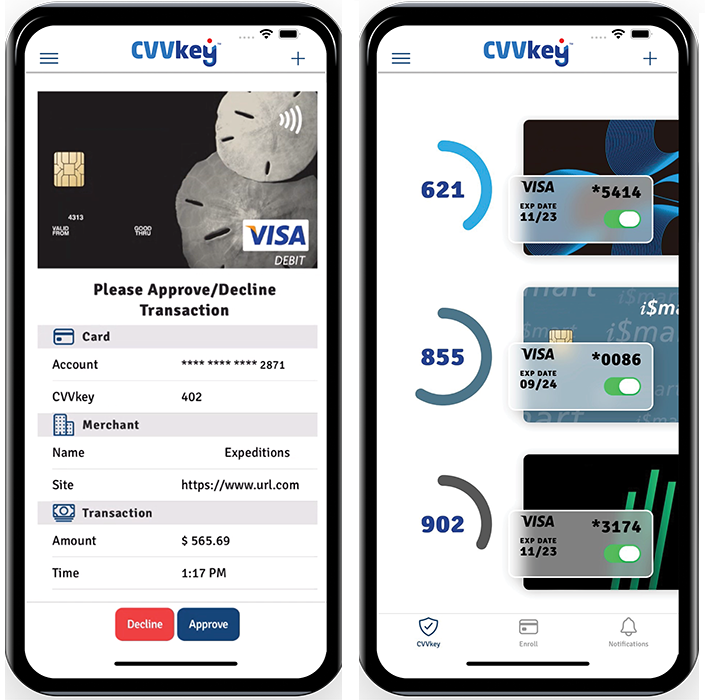 false
false
Visa Transaction Controls
A turn-key implementation of VTC that empowers the cardholder with Card Locks (In-Store, Contactless/NFC, Online, Mobile, ATM), Merchant Categories and Spending Limits, FX Rates, and In-App Alerts. Easy implementation requiring only a form.