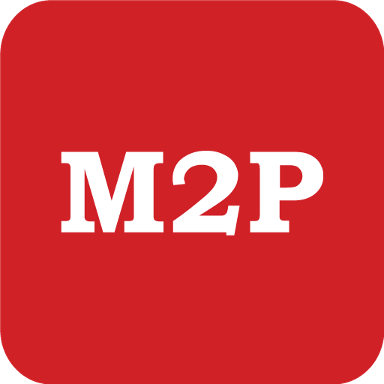 M2P
M2P Solutions is one of the largest B2B Fintech/payments platform in India and expanding rapidly across Asia, with specific focus and aggressive expansion plans for the GCC region. With 20+ Bank partnerships and 250+ Fintech engagements, the company is well on its way to be the platform of choice for the rapidly evolving embedded financial services play.
M2P's North star is facilitating a "Bank in a BOX service" where we enable the disruptor and empower the disrupted by adding a layer of finance for tech companies and a layer of tech for finance companies. M2P is aggressively expanding in the Middle East region with focus on leveraging our bespoke solutions (Payments, API, and Cross Border Solutions).
false
YAP
M2P will perform its duties as a Member Service Provider (MSP) that is registered by the Issuer to perform processing services. M2P maintains the database of record; authorizes transactions and provides settlement information to the Issuer. 
SOLUTION INFORMATION
| | |
| --- | --- |
| Category | Issuer Processor |
| Visa Credential and Card Support | Prepaid, Debit, Credit, Consumer, Small Business Commercial |
| In-Region Support | Yes |
| PCI Compliance | Yes |
TESTING AND ENVIRONMENT INFORMATION
| | |
| --- | --- |
| Solution Deployment | Cloud, On-Prem |
| Tenancy Architecture | Multi-client |
| Comprehensive APIs | Yes |
| Sandbox Testing Environment | Full testing and simulation environment for all APIs and test cases |
| Uptime Availability in Region(s) | 99.99% |
SOLUTION SUPPORT
| | |
| --- | --- |
| Visa Token Service (VTS) Support | Manual Provision, Push Provision |
| Visa Direct Support | Yes |
| Visa QR Payments ("Scan to Pay" Support) | Yes |
| Customizable Authorization Decisioning | No |
| Reporting | Custom, API-based |
| Authorization Flow | Fully Managed, Partially Managed |
| Incremental Authorization | Yes |
ADDITIONAL SOLUTION INFORMATION
| | |
| --- | --- |
| Instant Funding / $0-Balance Transactions | Yes |
| Proprietary or Visa Access Control Server (ACS) | Yes |
| Risk-based Authentication (3DX 2.0) | Yes |
| Real-time Risk Scoring | Yes |
| Custom Fraud Rules | Yes |
| BIN Sponsor Connections | Yes |
| Program Management / End-to-End | Yes |
| Full-service Credit Program Management | No |
| Multi-currency Partitioning | Yes |
| Visa Value-added Services Integration | Visa Offers Platform, Visa Global ATM Locator, and more |
| Other Value-added Services Integrations | eKYC Providers, Loyalty Solutions, Payment Gateways |