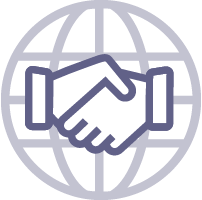 MagicCube
Founded to transform mobile security.
Our founders were constantly searching for a better way to secure apps and devices while leading mobile payment and security teams at other Fortune 500 companies. Software-based encryption required constant patching for vulnerabilities. Hardware promised better protection but had serious limitations of its own. It seemed like the entire industry had settled for "good enough," so we decided to build it ourselves. We called our solution "MagicCube," the world's only software TEE security platform for mobile and IoT devices.
false
i-Accept
Streamline your acquiring systems and future-proof yourself with i-Accept.
Please reach out to learn more about our solution.
Solution Information
| | |
| --- | --- |
| Type of Solution | SDK(requires Delta testing) |
| Version | 1.0 |
| Hardware Compatibility | Controlled list of approved devices |
| Operating System Compatibility | Android 8.1 and above |
SECURITY CAPABILITIES
| | |
| --- | --- |
| PIN | Yes |
| Manual PAN Key Entry | No |
| Receipts | No |
| Signature | No |
| Security Mechanism | Software Hardened Solution |