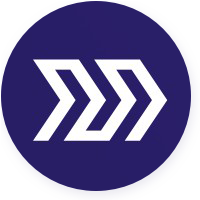 Marqeta
We power modern card issuing
Marqeta is the first global modern card issuing platform, providing the most advanced infrastructure and tools for building highly configurable payment solutions. With its open API, the Marqeta platform is designed for businesses that want a simple and tailored way of managing payment programs so that they can create world-class experiences and power new modes of commerce.
false
Marqeta Platform
Marqeta brings speed and efficiency to card issuing and payment processing with the world's first open API platform. Businesses have been limited by slow legacy platforms that did not allow for flexible new program set up and fraud control. Marqeta's platform allows customers to instantly issue cards with much needed flexibility, control & scale. Our modern platform was built from the ground up and our APIs power innovative payment experiences for many of the apps and services you enjoy daily. Highly configurable, secure and reliable, Marqeta's platform helps B2B and B2B2C companies compete in a constantly changing digital world.
Reach out for more information on our solution.
Solution Information
Category
Issuer Processor
Visa Credential and Card Support
Prepaid: Consumer
Debit: Consumer, Small Business
In-Region Support
US, Canada, Europe
PCI Compliance
Yes
Testing and Environment Information
| | |
| --- | --- |
| Solution Deployment | Cloud / On Prem |
| Tenancy Architecture | Multi-product / Multi-client / Multi-BIN |
| Comprehensive APIs | Yes |
| Sandbox Testing Environment | All customers, all available transaction types |
| Uptime Availability in Region(s) | 99.996% |
Solution Support
| | |
| --- | --- |
| Visa Token Service (VTS) Support | Manual Provisioning, Push Provision |
| Visa Direct Support | Yes |
| Visa Next Lite Integration | No |
| Visa QR Payments ("Scan to Pay" Support) | No |
| Customizable Authorization Decisioning | Yes |
| Reporting | Customizable, API-based |
| Authorization Flow | Fully Managed, Partially Managed |
| Incremental Authorization | Yes |
Additional Solution Information
| | |
| --- | --- |
| Instant Funding / $0-Balance Transactions | Yes |
| Proprietary or Visa Access Control Server (ACS) | Yes |
| Risk-based Authentication (3DS 2.0) | Yes |
| Real-time Risk Scoring | Yes |
| Custom Fraud Rules | Yes |
| BIN Sponsor Connections | Yes |
| Program Management / End-to-End | Yes |
| Full-service Credit Program Management | No |
| Multi-currency Partitioning | Yes |
| Visa Value-added Services Integration | None |
| Other Value-added Services Integrations | eKYC |
false
BNPL Solution
Marqeta's modern card issuing platform empowers banks and FinTech BNPL providers to build flexible payment card programs to help offer and scale BNPL offerings to their consumers and merchants. Once a consumer is approved for a loan for a specific purchase, a virtual card is instantly created and the exact loan amount is disbursed on the card to pay the merchant. This card is used to pay the merchant directly or provided to a consumer to pay through their standard point-of-sale system. Using virtual cards, merchants can leverage their existing payment settlement processes to get paid for BNPL purchases made by the consumer thereby reducing the effort and time to launch this offering to their consumers.
Key Features
Instant issuance of virtual cards
Marqeta enables BNPL providers to provide virtual cards to facilitate a seamless, swift online checkout at the merchants' website or store location. Virtual cards with the loan amount can also be issued to users' digital wallets to pay for purchases in-store.
Immediate transfer of funds
Instead of waiting for batch ACH or electronic funds transfers to be processed, transactions made through virtual cards are completed in seconds, leading to improved cash flow.
Mitigate fraud through dynamic spend controls and JIT Funding
Help ensure that transactions are made for an approved loan by creating custom spend controls such as limiting transactions to a specified merchant or amount. With JIT Funding, virtual cards start with a $0 balance and get funded in real-time when a transaction is approved.
Faster transaction reconciliation
Injecting custom metadata into each transaction provides a greater level of insight into areas of interest, such as loan ID, to speed up transaction reconciliation.
Scale point-of-sale financing with global acceptance
Integrate with merchants around the world more easily by leveraging cards that can be used anywhere Visa is accepted.
Ecosystem of partners
Leverage Marqeta's BNPL capabilities through its partner banks and ecosystem of integrated POS platforms and providers which includes underwriting/decisioning engines, ledger management/system of record, fraud verification etc.
Capability
Buy Now, Pay Later (BNPL)