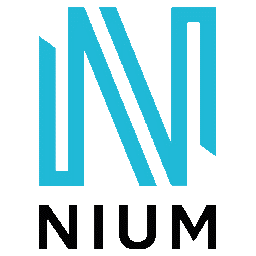 The universal key for global business payment needs
Nium is redefining how businesses and consumers can send, spend, and receive funds around the world. Card, wallet, and bank payment needs managed through one powerful API to almost any part of the globe – that's universal.
Choose solutions that meet your needs

---
API Documentation
Looking to integrate with yoru existing systems? Use our API set and start customising our capabilities for your business.
Get a Demo
No developers, no problem. Nium's out-of-the-box solutions make it easy to get started today.
Solution Information
Category
BIN Sponsor
Visa Card Program Support
Prepaid, Debit, Credit, Consumer, Commercial
Support
Program Management Support
Yes
Fintech Pricing Model Support
Revenue share, Per-transaction, Per-volume, Combination
(e)KYC/KYP Support
API Deployment
Crypto Support
Yes
CASA Program Support
Yes
Capabilities
National Regulatory License
eMoney, Remittance
Third Party Issuer Processor
Yes
Payment Processor
Numerous
Domestic Payment Network Connections
Card, ACH, eftPay
ATM Network Integrations
No
Additional Capabilities
Bill Pay
Yes
Foreign Exchange Treasury
Yes
Program Management
Yes
ACH Origination
Yes
Cash Advances
No
Remittances and Cross-Border Transactions
Yes
Multi-Currency Settlement
Yes
Installments
Yes
Surcharge Free ATM Networks
No
Additional Capabilities
Co-operative Authorization
Yes
Connection to Real-Time Payment Schemes
Yes
Visa Direct Origination
Yes
Preferential Card Manufacture Rates
No
Access Control Server for 3DS
Yes
AML-as-a-Service
Yes
Virtual IBAN (if applicable)
Yes
Corporate and Business Card Processing
Yes