Patch
The platform scaling unified climate action by simplifying and democratizing access to the voluntary carbon market.
Patch is the technology platform making meaningful climate action a part of every business—no matter the size. We provide a growing cohort of carbon credit buyers with multiple pathways to access carefully vetted climate action projects across six continents. We've also created the first operating system for carbon credit suppliers to manage credits and grow their revenue. This enables buyers to confidently achieve climate impact they can trust, while project developers can scale their solutions at the critical pace the planet needs.
false
Carbon Access Platform
Patch enables corporate buyers to access and purchase a diversified portfolio of carbon credits, with built-in assurances to enhance confidence. Each Patch project passes a robust vetting process. Project details are visible and, where possible, enriched by third party ratings and analyses. Patch also provides default protection, enabling credits to be swapped in the case that a supplier fails to deliver on what was promised. Patch also offers tailored guidance, from general market insights to custom carbon credit portfolio construction to insights from suppliers themselves — ensuring your credit portfolio maps to your climate strategy.
Seamlessly compare and evaluate vetted carbon credits from a broad and diverse network of project developers
Build a diversified climate impact portfolio, with no operational overhead
Receive expert guidance and carbon market insights to inform your strategy

false
false
Offtake
Patch's multi-year offtake product enables buyers to secure carbon credit access in a supply-constrained market and helps cutting-edge carbon removal project developers to scale their technology. In addition to ensuring access to volume and protecting against price volatility, Patch has the widest breadth of innovative suppliers and project types so buyers can build diversified offtake portfolios with protection against delivery risks.
Secure inventory and protect against price volatility
Access a broad portfolio of project types maintaining targeted average price point
Hedge credit quality and delivery risks through Patch's credit swap offering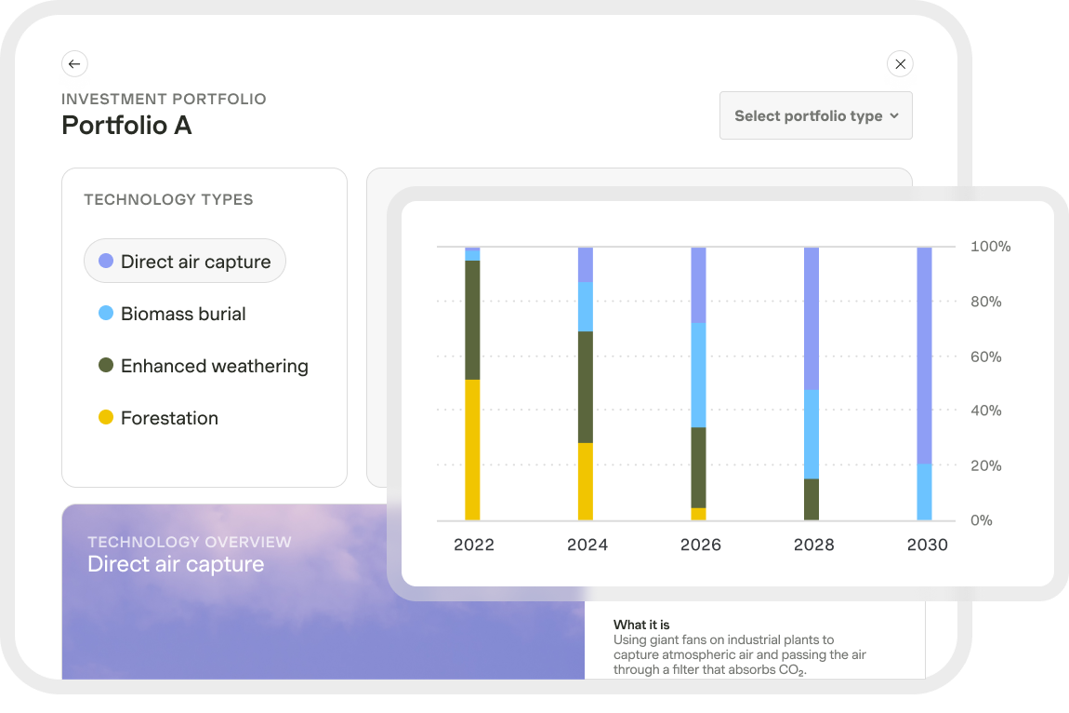 false
false
Radius
Patch Radius helps companies easily build a curated climate action platform that extends access to carbon credits throughout their network of suppliers, clients, partners, or subsidiaries. Radius is a turnkey solution that powers exponential climate action among organizations in your business's sphere of influence.
Easily roll out a tailored climate action program to organizations in your radius of influence
Develop a curated portfolio of projects in line with your climate action criteria
Invite your network to take action within the Patch Radius user experience
Track your network's impact on an aggregate and individual organization level

false
false
CarbonOS
CarbonOS is the operating system for carbon credit suppliers to manage their operations and grow their revenue. CarbonOS increases efficiency and rigor by enabling teams to track carbon credits across the end-to-end lifecycle and providing a single source of truth across the organization. A wide range of sales solutions enable suppliers to seamlessly sell to their customers and expand their reach to new ones.
End-to-end credit tracking, from estimation to delivery
Sell credits across channels with ability to set risk reserves and map orders against inventory
Scale distribution to credits across the Patch buyer network
Enable customers to transact seamlessly and receive auto-generated status pages and purchase certificates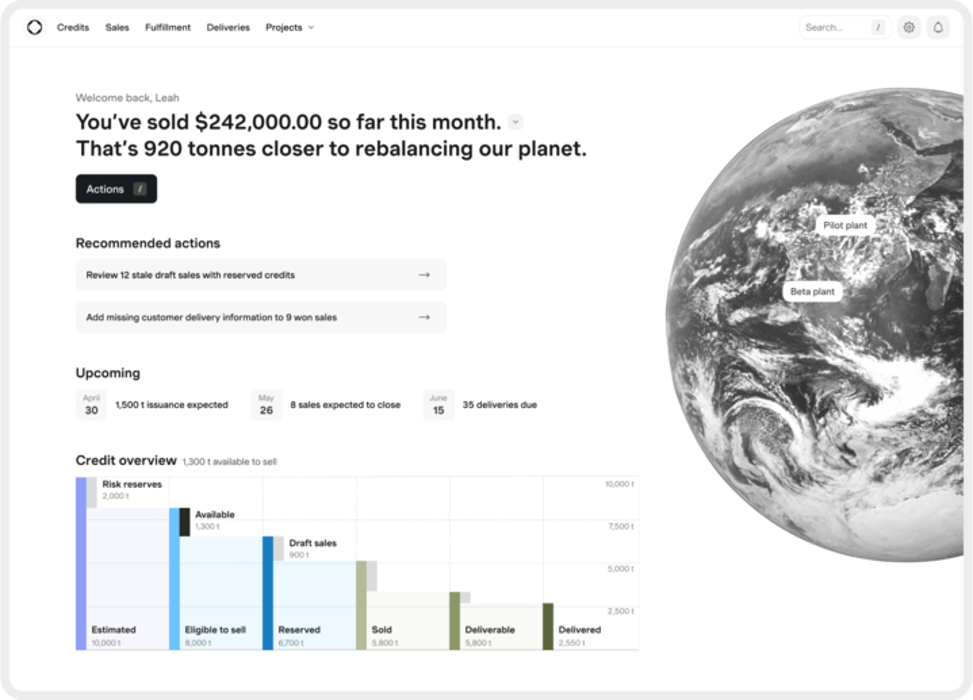 false
false
API
Patch's API helps companies integrate emissions estimates and climate action into any end-user journey to drive climate impact-focused engagement and loyalty.
Order-based emissions estimates
User-driven project selection and fractional contribution
Programmatic access to project details to drive user education