PAX Technology, Inc.
A global leader in payment technologies
PAX Technology, Inc. is one of the fastest-growing electronic payment solution providers in the world and has distribution in over 120 countries with an installed base of over 50 million terminals. PAX is dedicated to offering innovative, cost-effective, and superior quality payment solutions to businesses worldwide. PAX provides both full-integration and semi-integration SDKs for software developers to integrate electronic payments in many business applications. PAX is leading the way to cleaner payments by offering contactless features such as contactless-enabled payment, facial recognition, and an integrated QR code reader. PAX offers a complete line of products including Android, mPOS, mobile terminals, countertop terminals, customer-facing interactive terminals, self-service kiosks, unattended outdoor payment terminals, all-in-one ECR, etc. for any type of merchants.
---
Tap to Pay Optimal POS Solution
A complete line of payment solutions including hardware, software, and SDK to make integrated electronic payments easy for any merchant.
Reach out for more information on our solution.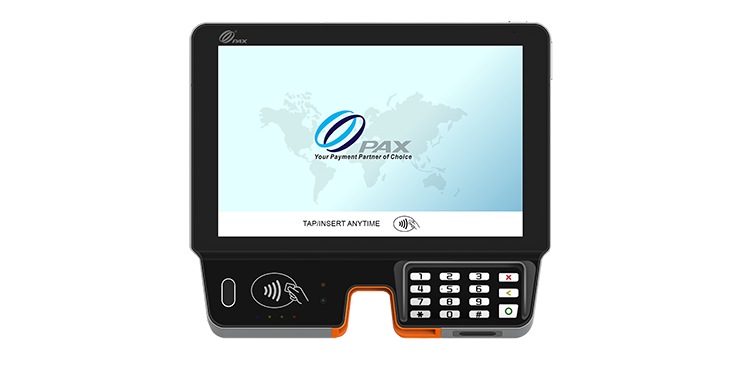 Solution Information
Category
Tap to Pay
Device Manufacturer
PAX Technology, Inc.
Device Model
AR8
Software Name
Payment application: PAX BroadPOS Payment Application
EMV Information
EMV Contactless
Yes
EMV Chip
Yes
Magstripe (Swipe)
Yes
Certification
Letter of Approval Level 1
Yes
Letter of Approval Level 2
Yes
Acquirer Level 3 Certification Letter
Yes