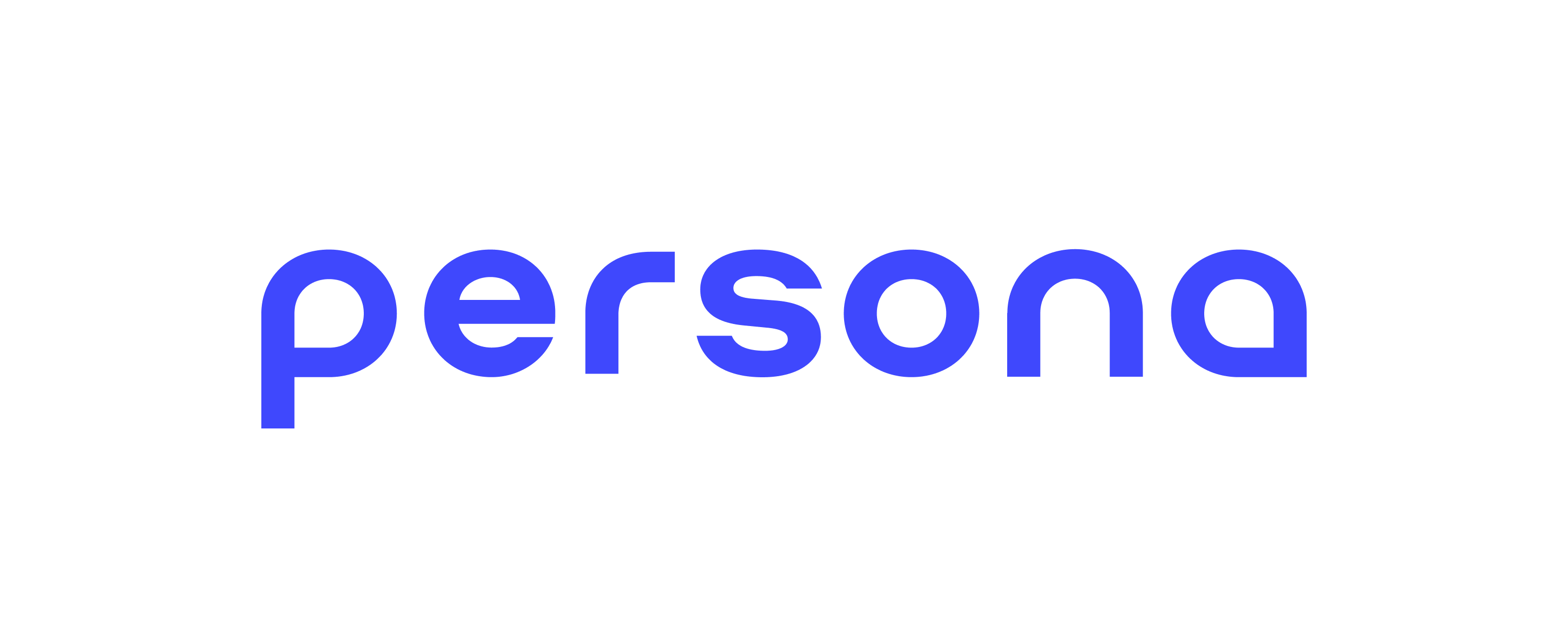 Persona
Configurable identity infrastructure for KYC, AML, fraud detection, onboarding, and more
Persona helps businesses manage KYC/AML/KYB programs, fight fraud, and build trust by automating any identity-related use case with our flexible identity infrastructure.
Beyond identity verification, Persona's platform provides an intuitive case management tool and a flexible orchestration layer to help businesses automate their identity operations from end to end — from setting custom rules to ingesting third-party data and triggering external actions.

false
KYC/AML Onboarding
Customize Know Your Customer (KYC) and Anti-Money Laundering (AML) processes with simple building blocks you can mix and match to fit your business's risk tolerance and meet compliance standards.
Contact us for more information around how Persona can meet your needs or get started now for free.
Tailor your onboarding experience: Customize your entire flow, from the types of verifications to the number of verification attempts to the branding that users see. Design an onboarding flow that's both compliant and optimizes for conversion with dynamic verification based on live user signals.
Monitor the entire customer lifecycle: Choose from thousands of reports (including global watchlists and PEP lists) to screen new users on sign up. Then, continuously monitor customers over the entire lifecycle.
Automate your KYC and AML processes: Use Persona Workflows' intuitive drag-and-drop UI to automate manual processes, like decisioning and case creation. Keep it as simple as you'd like or add extra complexity by integrating other data sources and applications with a little bit of code.
Surface priority cases for manual review: Streamline and optimize your manual review with custom checklists and macros. Manage and see all case-related data in one place.
Build an audit trail in the background: Automatically maintain detailed records of all KYC and AML identity checks, decisions, and case resolutions within one dashboard. Redact user PII without ever storing it in your own systems.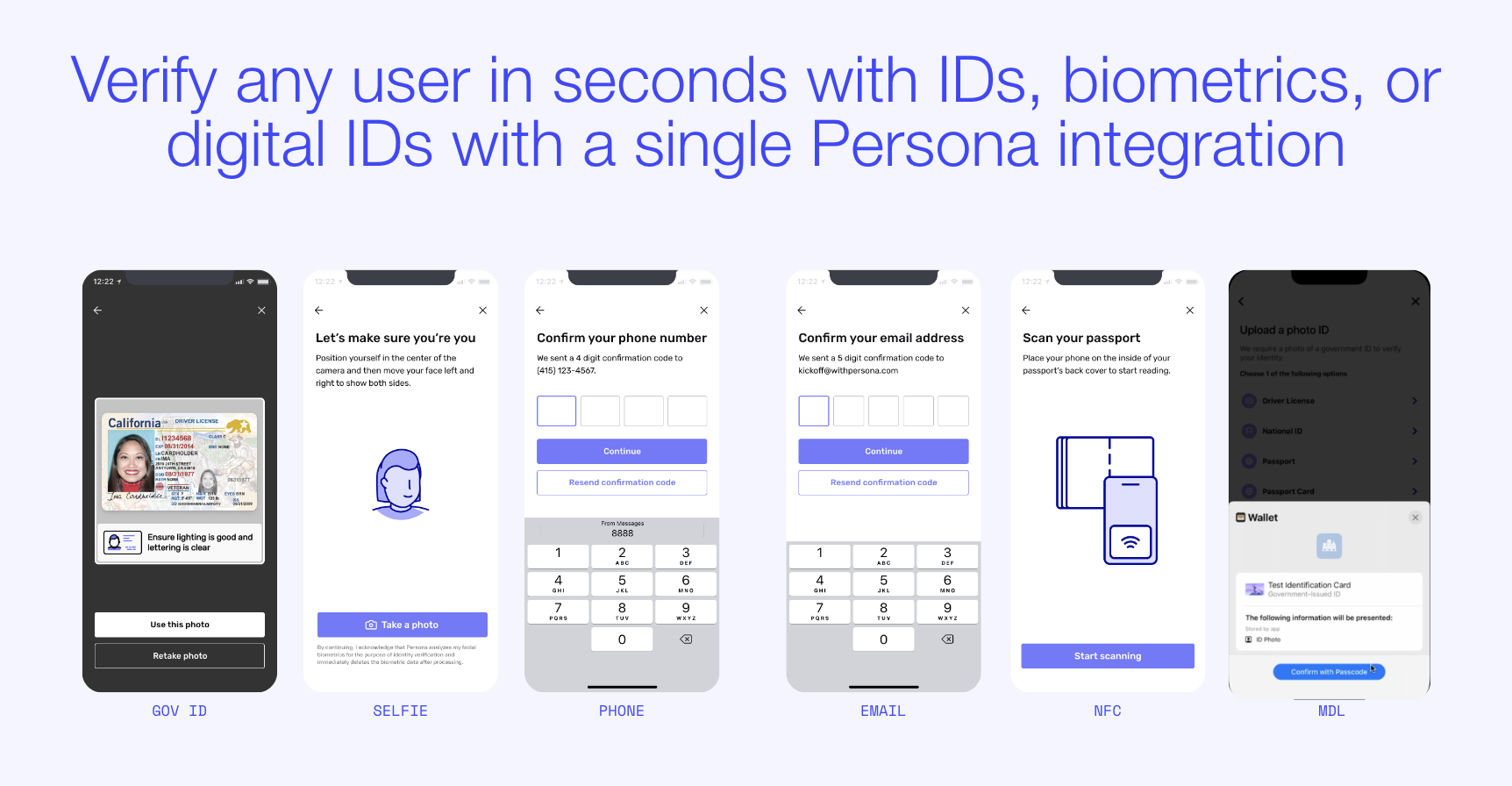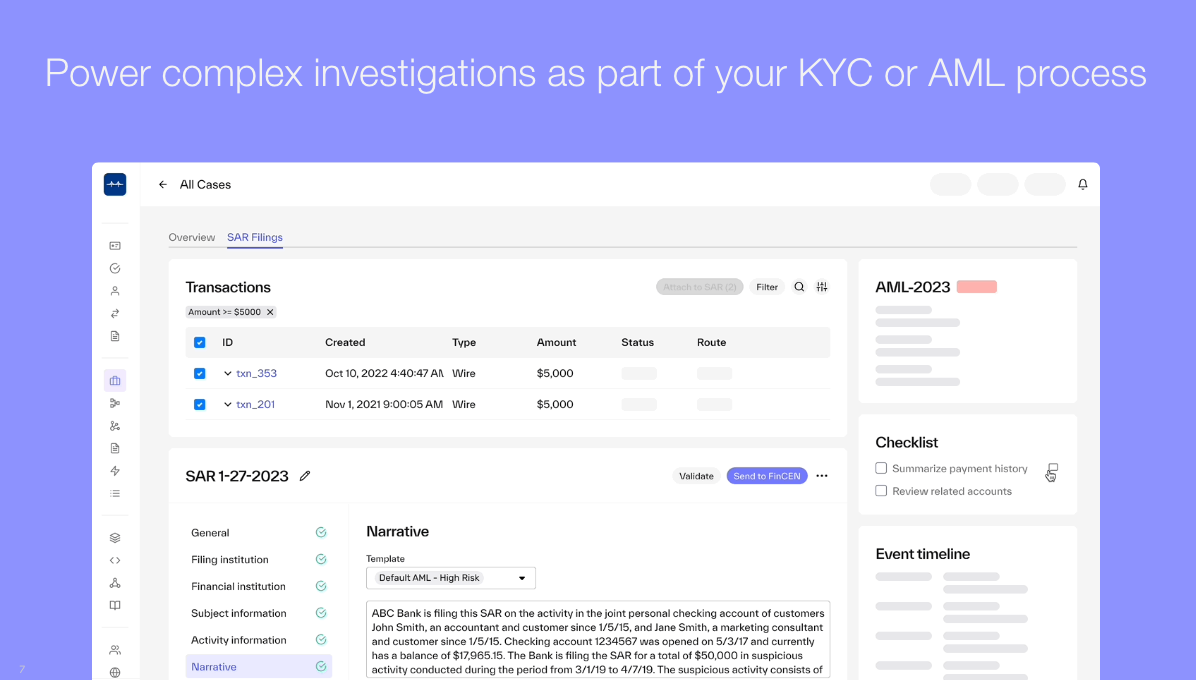 false
false
Fraud Prevention and Detection
Stay ahead of ever-evolving fraud. Find, fight, and prevent fraud at every point of the customer journey.
Verification flows that adapt to real-time fraud signals: Choose from a variety of verification checks, from barcode detection to liveness checks, and dynamically adjust the amount of friction each user experiences. Add more friction for risky individuals to deter would-be fraudsters and decrease friction for legitimate users.
Identify more fraudsters with holistic risk signals: Make better decisions by consolidating all your risk signals — active, passive, or enriched from third-party data sources — into one place. Remove uncertainty by determining the exact criteria that you deem risky and decide when you want to block or reverify individuals.
Catch large-scale fraud with less effort: Proactively expose and block fraud rings by visualizing how accounts are connected by data such as IP addresses. Adapt your fraud strategy and conduct expert-level investigations easier, faster, and at scale -- without major time or engineering investment.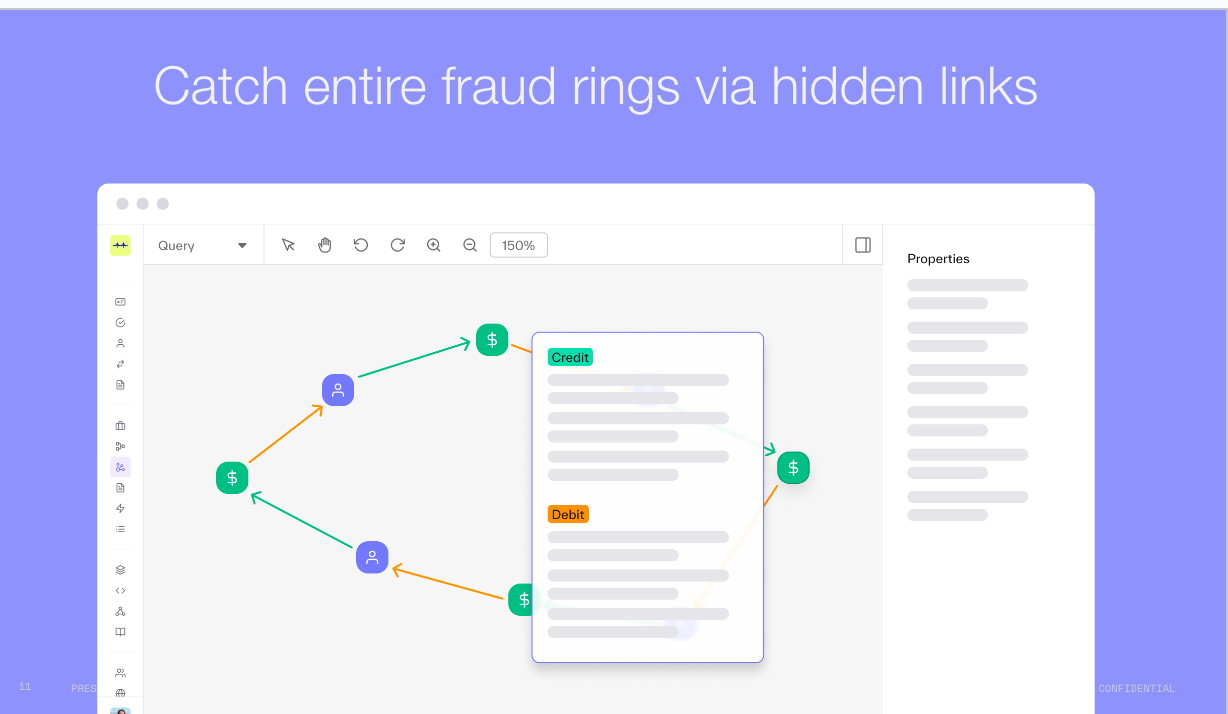 false
false
Know Your Business (KYB)
Streamline and automate the know your business (KYB) process for both you and your partners with Persona's integrated KYB-KYC solution.
Get everything you need to collect, verify, and investigate the businesses you partner with and the individuals behind them — while giving your partners a consumer-grade user-experience.
Collect business data and documents: Build a custom KYB flow to collect any business information. Reduce back-and-forth between you and the business you're verifying by requesting supplemental documents at any point of the flow.
Screen businesses in real time: Make better decisions by enriching business profiles with additional risk signals and verify them with automatic list screenings, like business watchlists and adverse media reports.
Verify UBOs in the same flow: Automatically send and trigger KYC flows for each UBO, reducing friction for your end customers.
Consolidate all your data in one place: Reduce back-and-forth with a centralized hub that allows you to view all business and business owner data for edge cases that can't be automatically approved.