PEX was founded to build a more advanced, efficient spending solution for everyone. The platform is purpose-built to help you proactively manage workforce spending, streamline operations and leverage actionable, real-time activity data to your advantage.
Thousands of organizations of all sizes now rely on PEX, including some of the most innovative businesses around. And we're still innovating, still developing new ways to enhance efficiency and drive success.
Partner Type
Visa Ready Certified
Fintech Fast Track
Category
Visa Ready Certified: Program Manager

Category
Visa Ready: Program Manager
---
Visa Ready: Program Manager
PEX enables businesses to be more efficient by operationalizing spending through our robust SaaS platform that lets them distribute prepaid cards, control their use, monitor activity in real-time and streamline expense reconciliations. These features are available via desktop, mobile apps and a suite of APIs and web-hooks.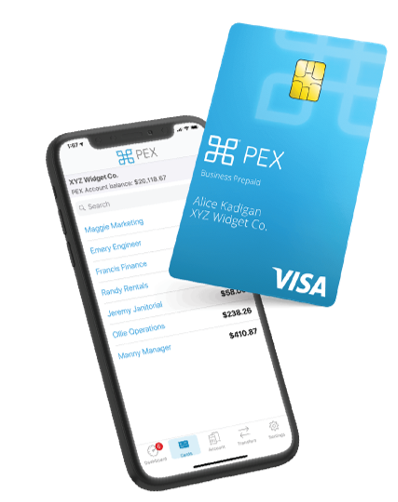 Solution Information
Category
Visa Ready Program Manager
Visa Credential and Card Support
Prepaid, Corporate Disbursements, Small Business, Commercial
Full Stack Solution
Yes
In-House Processing
Yes
Processor Relationship with Visa Endpoint
Yes
In-House Visa License
No
In-Region Support
Yes
BaaS Offering
No
Capabilities
Over the Counter Cash Load Networks
No
Instant Digital Issuance Support
Yes
Additional Fraud and Risk Solutions
Yes
Customer Fraud Rules
Yes
Customer Service Offerings
Yes
Local Language Support
Yes
White-Label App
Yes
Portfolio Management
Yes
Multi-Currency Wallet Solution
No
Additional Capabilities
Visa Direct Support
No
Cryptocurrency Support
No
Installments Support
No
Real-Time Risk Scoring
Yes
Other Capabilities
Portfolio analytics, launch support, customer acquisition