Plan A
Manage your corporate sustainability journey at scale.
Using the Plan A platform, Visa's clients will be able to manage their sustainability journey combining cutting-edge technology and the latest scientific standards and methodologies. Plan A has developed a leading Sustainability Operating System covering every step of the transformation, from data collection to enabled decarbonisation and ESG reporting.
false
Carbon Manager
Plan A has a science-first approach, as well as:
tools and services that rely on data and comply with the latest scientific standards and methodologies.
an inhouse team of international scientists, researchers, and experts in emissions accounting, carbon reduction and climate policy.
a designated team of experts to enable corporates on their transformational journey.
a product-led decarbonisation focus at the core of its product strategy.
a strong partner ecosystem to cover more sustainability needs and expand a marketplace model to existing applications.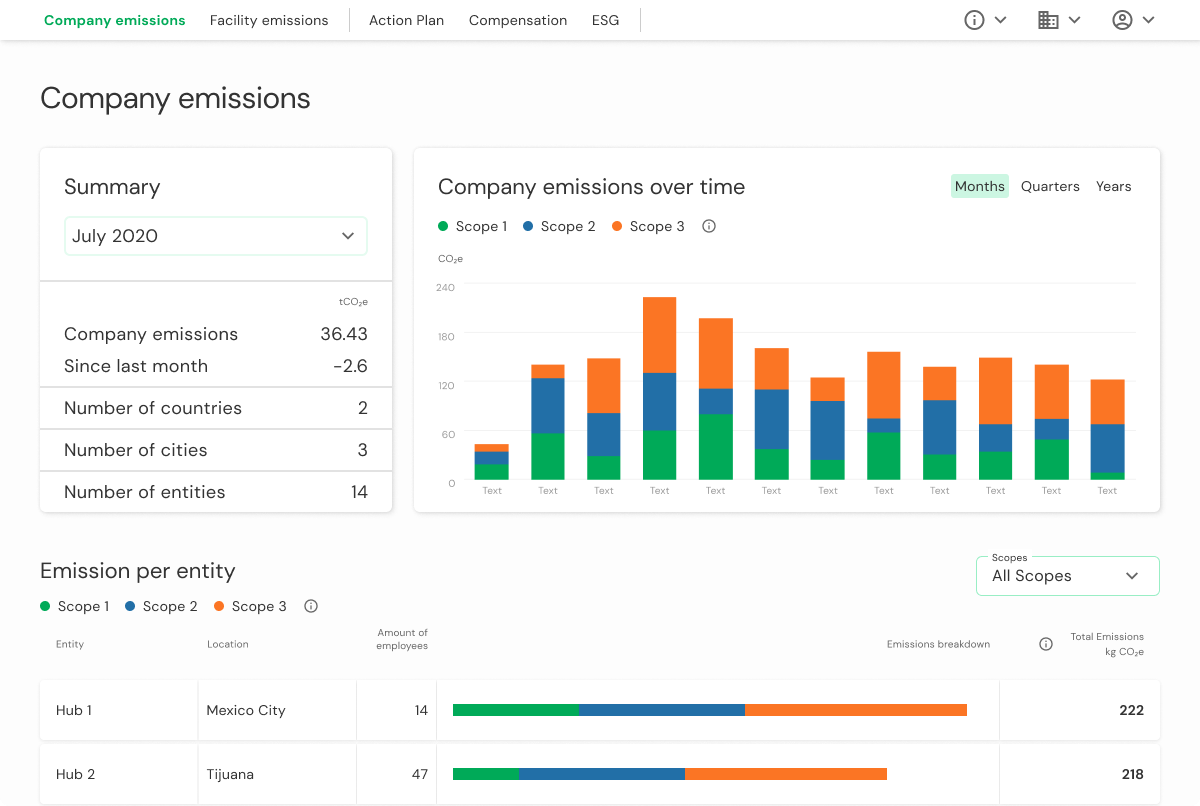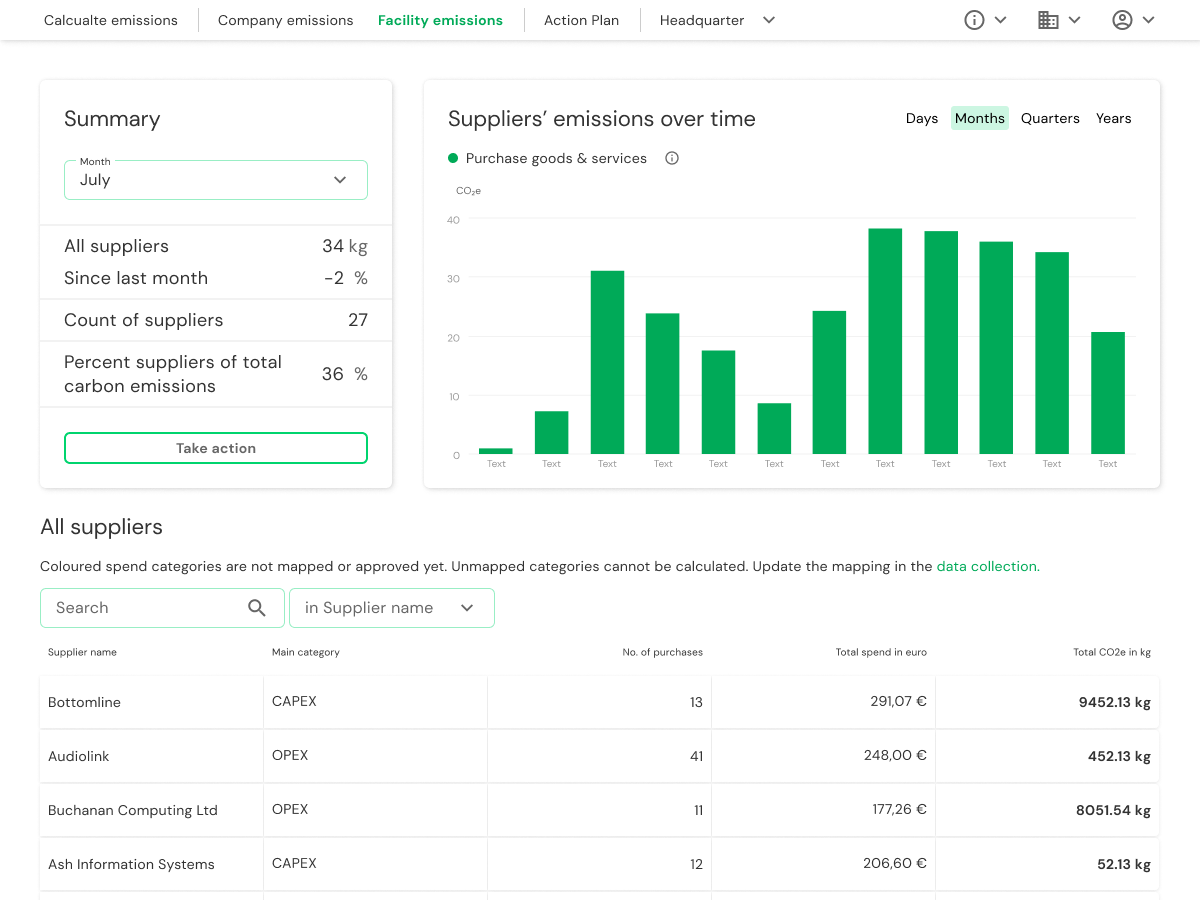 Key Features
Automated Data Processing, Reduction Target Setting, Decarbonisation Pathways, GHG Calculations, ESG Reporting, Predictive Analytics.
Capabilities/ Use Cases
Emission Management: Manage your corporate carbon footprint and establish a baseline within weeks.
Decarbonisation Journey: Set targets, understand your decarbonisation levers and enable effective reduction measures.
Regulations and Reporting: Streamline ESG data collection and comply with reporting frameworks and standards such as CSRD, NFRD, SFDR and TCFD.
Carbon Compensation: Contribute to high quality carbon removal projects.