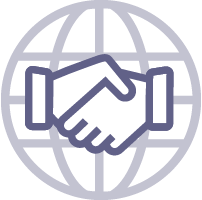 Slim CD
Slim CD payment gateway
Slim CD provides a suite of products for Omni-Commerce merchant payment processing. The SLIM CD payment gateway also includes an integrated product suite that includes the "Slim CD for PC, "SlimCD for iPhone", "SlimCD for Android", Web-based Virtual Terminal, Hosted Payment Pages, an Invoicing System, a shopping cart, End-to-End encryption services, cloud-based tokenization and data storage, a customer database, and fraud detection services. The Slim CD for PC desktop applications run on any personal computer with internet connectivity.
Supported industries include Retail, Lodging, Auto Rental, Pharmacy, Restaurant, Phone Order and Mail Order. Slim CD's solutions support PIN Pads and card swipe/dip/tap devices. Slim CD's Developer Tools include semi-integrated EMV solutions, PA-DSS elimination techniques, and PCI-DSS scope reduction with its variety of APIs for payment processing. Slim CD's EMV LINK allows cloud-based EMV processing from cloud/web/mobile and Slim CD supports a variety of EMV devices for PC and mobile.
false
Slim CD - Suite of products for merchants
SLIM CD's suite of end-user products for PC, WEB, Mobile that allow merchants to easily accept payments. Tap, Dip, Swipe supported in all products.
All in one Omni-Channel solutions for Web, PC, Mobile, Invoicing, Hosted Payment Pages, Online Cart. Supports Chip, Swipe, Tap. Credit/Debit/Gift/Checks. Card-Present and Card-Not-Present. PCI Scope Reduction with encryption/tokenization
Reach out for more information on our solution.
Solution Information
| | |
| --- | --- |
| Category | Tap to Pay |
| Device Manufacturer | Verifone |
| Device Model | MX915/MX925 |
| Application Name and Version | SLIM CD 7.0 |
EMV Information
| | |
| --- | --- |
| EMV Contactless | Yes |
| EMV Chip | Yes |
| Magstripe (Swipe) | Yes |
Certifications
| | |
| --- | --- |
| Letter of Approval Level 1 | Yes |
| Letter of Approval Level 2 | Yes |
| Acquirer Level 3 Certification Letter | Yes |
false