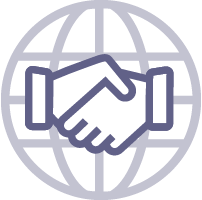 SoftPos
Converts your smartphone or tablet into a secure payment terminal and enables acceptance of EMV contactless cards.
Our goal is to guarantee ease and speed of integration for banks and acquirers via our standardized API and SDK. We have developed our own fully functional contactless kernels for Visa. We have also designed the security layer to fully comply with payment schemes' requirements.
With HQ in Warsaw (Poland) and local offices in Barcelona (Spain), Fujairah (UAE), São Paulo (Brazil) and Johannesburg (South Africa) we can deliver services globally.

false
SoftPos TTP main app
| | | |
| --- | --- | --- |
| Type of Solution | Full Solution/White Label | |
| Version | 2.0 | |
| Hardware Compatibility | Broad compatibility with devices running Android OS | |
| Operating System Compatibility | Android 11.0 and above | |
| PIN | Yes | |
| Manual PAN Key Entry | No | |
| Receipts | Yes | |
| Signature | No | |
| Security Mechanism | Software Hardened Solution | |
false
false
SoftPos Tap to Phone
| | | |
| --- | --- | --- |
| Type of Solution | Full Application / White Label | |
| Version | 1.0 | |
| Hardware Compatibility | Broad compatibility with devices running Android OS | |
| Operating System Compatibility | Android 11.0 and above | |
| PIN | No | |
| Security Mechanism | Software Hardened Solution | |
false
false
SoftPos PIN CVM App
| | | |
| --- | --- | --- |
| Type of Solution | Full Application / White Label | |
| Version | 2.0.0 | |
| Hardware Compatibility | Broad compatibility with devices running Android OS | |
| Operating System Compatibility | Android 11.0 and above | |
| PIN | Yes | |
| Security Mechanism | Software Hardened Solution | |