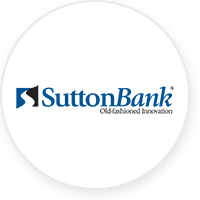 Sutton Bank
Mature market leader in U.S. BIN Sponsorship
Payments has been a core banking product for Sutton for over half a century. We have continued to pursue a clear payments strategy that includes Card Issuing, ACH processing, Acquiring and Lending for our partners in the payment space.
false
BNPL Solutions
Sutton Bank offers a range of solutions to support BNPL capabilities for its clients to support growing demand for BNPL products:
Streamlined Merchant Settlement: Use existing Visa rails to settle purchases made on a BNPL provider, leveraging transactions on one-time use virtual cards.
Scale Merchant Acceptance: Provide consumers with the ability to make a purchase using their BNPL provider at their merchant of choice.
Capability
Buy Now, Pay Later (BNPL)