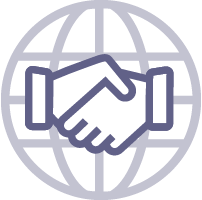 Thales
Providing trust for billions of digital interactions
In early 2019, we acquired the international security company, Gemalto and have combined it with our existing digital assets to create a new leader in digital security. Every organisation around the world is in the midst of a digital transformation and stands to benefit from our joint innovations.
false
Card Issuance: Card Production and Fraud Solutions
false
false
Fintech Partner Connect: Digital First Card Issuance - Virtual, Digital, and Physical Cards
Thales with its strong expertise in the digital and physical payment worlds is the best partner to support Fintechs in their rapid deployment. Whatever the development stage Thales has the right offer to support the Fintech's business worldwide.
We offer a one-stop-shop for all services for Fintechs, focused on simplicity, flexibility and speed.
Digital First by Thales is an end-to-end issuance solution enabling Financial Institutions to leverage their existing assets and offer an optimized mobile-first digital experience to their customers.
Our technology is based on a proven SaaS platform that uses our existing connections for card personalization and tokenization services. It brings together digital & physical card issuance, virtual card display, payment and tokenization, and digital PIN delivery. All in a simple service. Giving full control to your customers.
Regarding the issuance of the physical card, we developed a tailor-made program for digital players that need a fast and easy card rollout program. We provide wide range of differentiating card designs, packaging options and optimize your time to market.
Why choose Thales?
THALES provides simplified framework agreement, modern issuing platform and worldwide footprint supporting Fintech need for speed and scale.
Our Digital First platform brings unique benefits:
APIs at the level of end-user experience, to grandly simplify the integration of use-cases into the mobile app

Advanced built-in digitization service and direct integration with issuing processors to cut project timeline by 40%
Full issuance services, integrated and ready to use, plus the ability to easily add-on value-added services such as KYC, SCA…
PCI certification and GDPR compliancy for the entire platform
Furthermore, Thales already delivered its tailor-made programme to 35 digital players in the world and 37 million physical payments cards to Fintechs' cardholders over 2020.