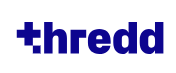 Thredd
The paytech pioneer
We are focused upon accelerating the delivery of better financial experiences for every customer through our proprietary developed solutions and established partner network. Working with over 50 issuing banks we enable provision of global payment solutions in over 150 currencies to 100+ million cardholders.
PARTNER DETAILS
Fintech Fast Track, Visa Ready
false
GPS Apex
GPS has been at the epicenter of the FinTech and Digital Bank evolution since 2012 powering many of todays' Digital Bank payment capabilities. At the core of the GPS business is our proprietary technology platform enabling the launch of innovative financial products to consumers and businesses by our customer base including Digital Banks, startup and established FinTechs and Tier 1 financial institutions.
GPS is an issuer processor enabling our customers to navigate the complexity of payments, regulation and compliance whilst powering innovation in the delivery of payment services to consumers and businesses including credit, debit, prepaid, mobile/digital, issuing, loyalty, and reward through a combination of our products and services and established global network and connections across the ecosystem.
SOLUTION INFORMATION
| | |
| --- | --- |
| Category | Issuer Processor |
| Visa Credential and Card Support | Prepaid, Debit, Credit |
| In-Region Support | Asia Pacific, CEMEA, Europe |
| PCI Compliance | Yes |
TESTING AND ENVIRONMENT INFORMATION
| | |
| --- | --- |
| Solution Deployment | Cloud / On-Prem |
| Tenancy Architecture | Multi-product / Multi-client / Multi-BIN |
| Comprehensive APIs | Yes |
| Sandbox Testing Environment | Integrated testing environment and simulation support |
| Uptime Availability in Region(s) | 99.99% |
SOLUTION SUPPORT
| | |
| --- | --- |
| Visa Token Service (VTS) Support | Token provisioning into Mobile Wallets/Card-on-File, Lifecycle Management |
| Visa Direct Support | Yes |
| Visa Next Lite Integration | No |
| Visa QR Payments ("Scan to Pay" Support) | In progress |
| Customizable Authorization Decisioning | Yes |
| Reporting | Customizable, API-based |
| Authorization Flow | Fully Managed, Partially Managed |
| Incremental Authorization | Yes |
ADDITIONAL SOLUTION INFORMATION
| | |
| --- | --- |
| Instant Funding / $0-Balance Transactions | Yes |
| Proprietary or Visa Access Control Server (ACS) | Yes |
| Risk-based Authentication (3DX 2.0) | Yes |
| Real-time Risk Scoring | Yes |
| Custom Fraud Rules | Yes |
| BIN Sponsor Connections | Yes |
| Program Management / End-to-End | No |
| Full-service Credit Program Management | No |
| Multi-currency Partitioning | Yes |
| Visa Value-added Services Integration | None |
| Other Value-added Services Integrations | Agency Banking (UK) |