Modern data security, compliance and privacy (PCI, SOC 2)
Very Good Security works with Visa globally to help fintechs and payments companies accept cards and launch products (issuing, payfacs, push-payment, etc.) with ease by expediting data security and compliance (PCI, SOC 2, GDPR, etc.). VGS is an Enablement Partner for Visa's Fintech Fast Track and Marketplace programs. Visa Ventures also made a strategic investment in VGS in 2019.
---
Card Issuance: Security/Compliance
Reach out to get more info on our Data security and Complaince solutions.
Category
Data Security, Compliance
---
Fintech Partner Connect: VGS Platform
Category
Capabilities
With VGS, companies retain full ownership and control over their data, while offloading the custodianship, accompanying compliance burden, and risk of breach. The VGS Platform enables companies to collect, protect, and exchange sensitive data without having to come into contact with the original data. VGS' "Zero Data" approach provides a revolutionary way for businesses to achieve PCI compliance in record time as the payment card data never touches your servers.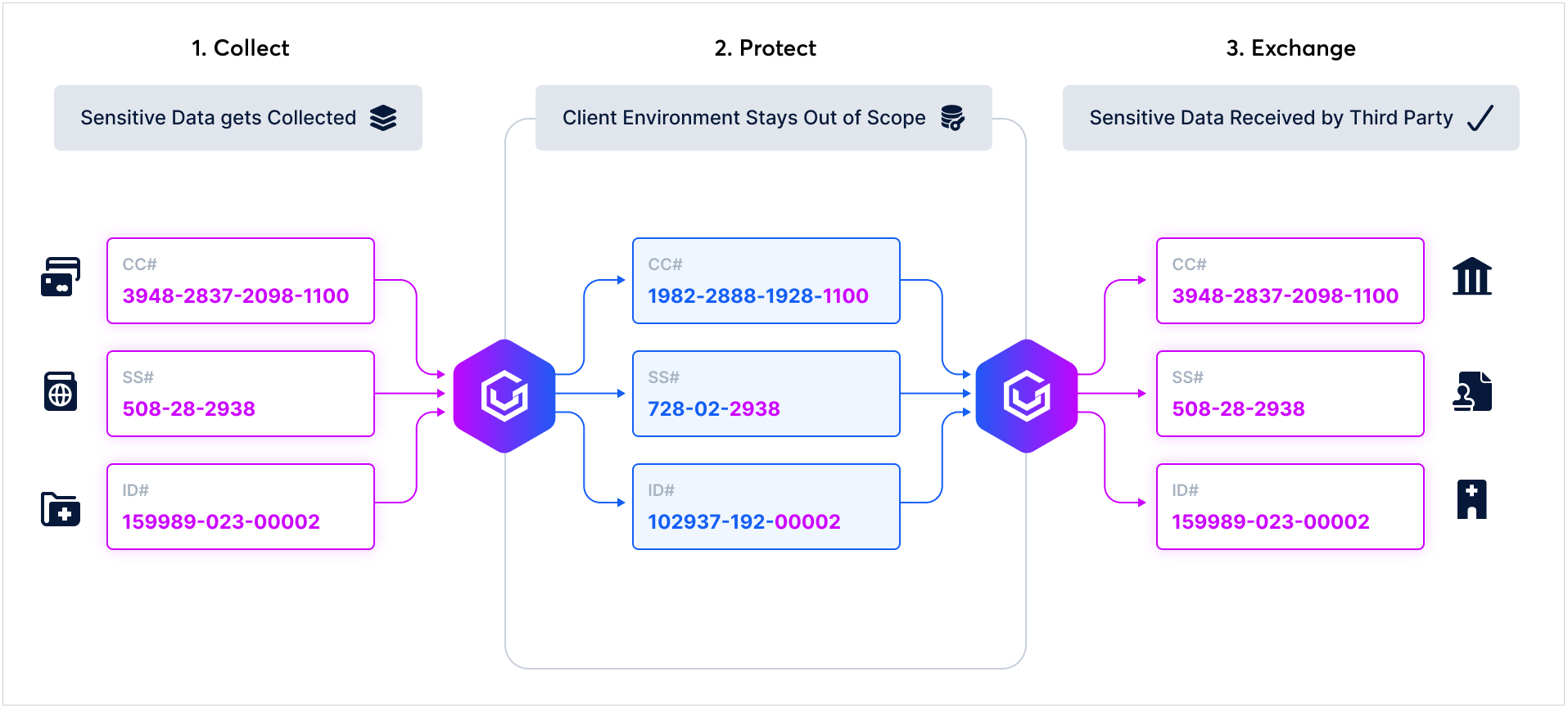 Operating Countries