Visa Sensory Branding Program
Visa Sensory Branding is a suite of digital brand elements (animation, sound, and haptic) that indicate a successful transaction, increasing customer confidence and assurance when they pay with Visa.
Apply Now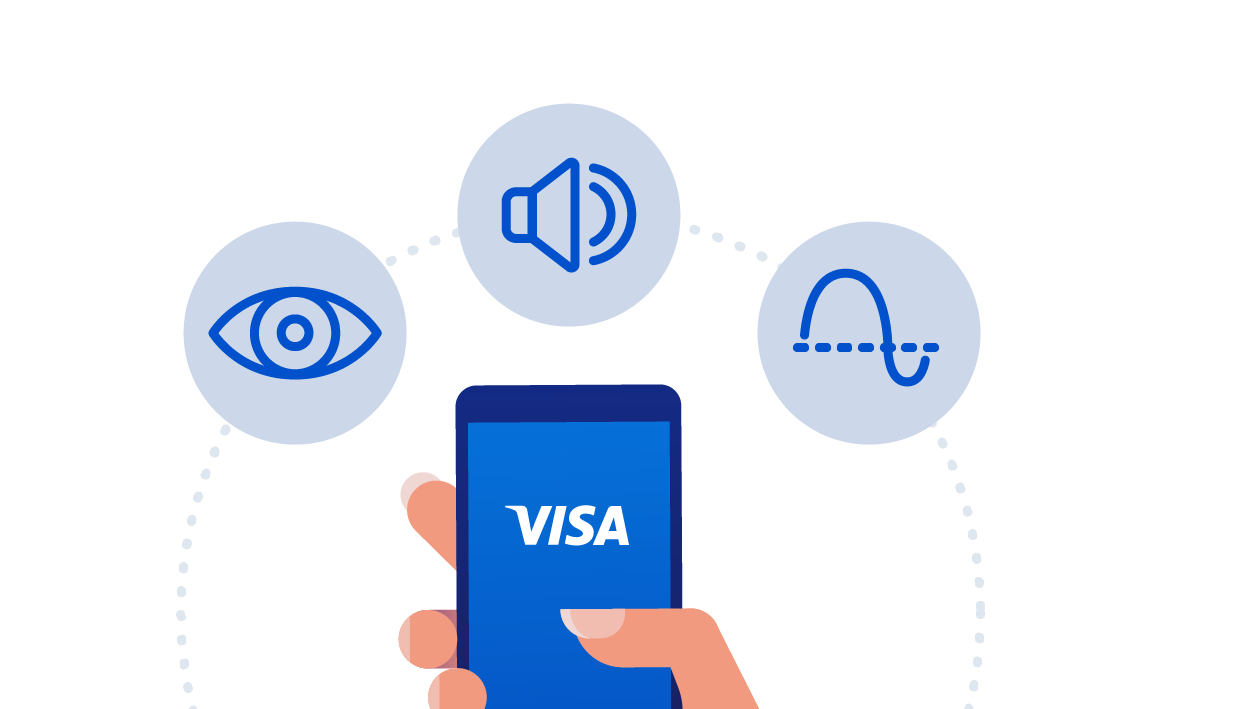 ---
Increase Customer Confidence
Extend the impact of the Visa Brand, which signifies trust and security, increasing your customer's confidence and assurance when they pay.
The short duration of the branding elements also give your solution an overall perception of speed and convenience.
---
Enhance Your Brand
The Visa Sensory Branding suite enhances your consumers' payment experience with sensory cues that signify trust and security.
In consumer research, 81% of users said they would have a more positive perception of merchants who use either sound or animation cues.
Visa internal research, IPG Lab 2017
---
Customizable
Custom color background: Select a background color of your choice. Based on your selection, the SDK displays either a white or blue Visa animation.

Full screen or constrained view: Decide whether to have the Visa animation render in full screen on a device, or in a constrained view in context of other UI elements.
Sounds and Haptics: Select whether to include or exclude the Visa sound or haptics.
Confirmation Icon/Message: After the Visa animation, a confirmation icon/message is displayed. Select whether to include this confirmation icon/message or use your own.
How Does It Work?
Visa Sensory Branding provides the tools and support to guide your implementation
Visa Sensory Branding includes Visa Brand animation, sound and haptic files, which work together in a single timeline to signal a defined Visa event. Examples of a Visa event are successful in-app transactions using Visa technology to send or receive money via an issuer wallet or third-party apps, or successful enrollment in services that require Visa credentials such as Click to Pay, Tap to Phone and more. In the SDK sample app, you can customize and preview the sequence of elements before integrating the SDK into your solution.
All elements of Visa Sensory Branding, including the Visa Brand animation, the Visa Brand sound and the Visa Brand haptic, must be used together as one complete experience whenever possible. Each sensory brand element may be used alone or in combination with another sensory brand element only in environments with more limited capabilities or functionality. For example, a client developing a wearable device with visual and haptic capabilities, but no sound capability, would only be required to implement the Visa Brand animation and Visa Brand haptic.
Let's do this!
Create an account. It just takes a few minutes.
We'll follow up with you – and guide you through your next steps.
Get Started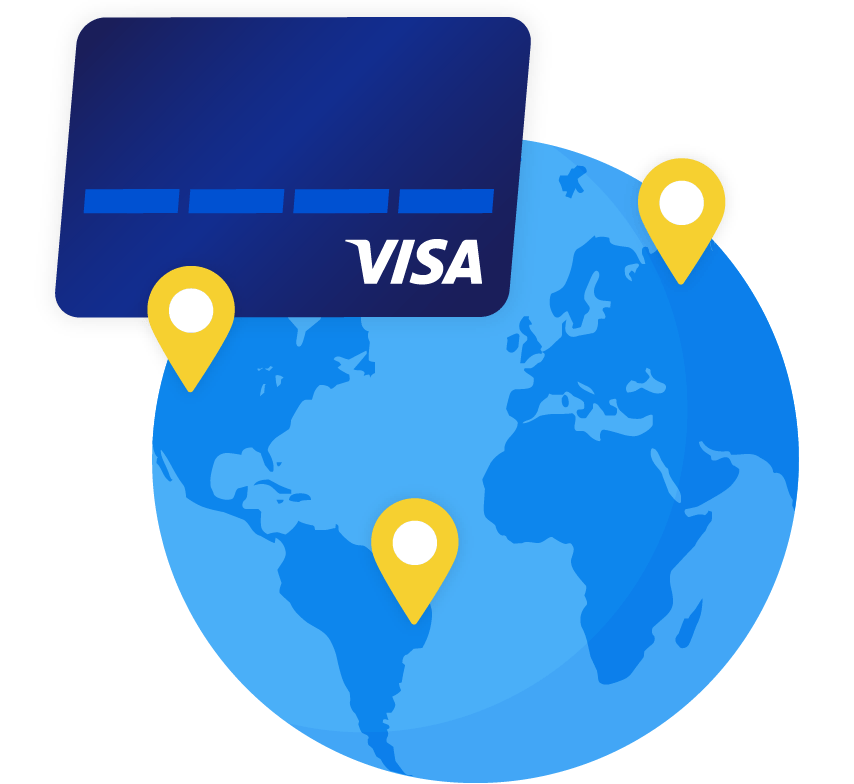 VISA EVERYWHERE INITIATIVE
Visionary Solutions for Global Commerce
Join our international, open innovation program to discover the next big thing in payments and commerce.
Learn More