Visa Ready
Certified by Visa, trusted by the global payments ecosystem
The Visa Ready certification program helps technology companies build and launch payment solutions that meet Visa's global standards around security and functionality. Visa Ready enables partners to accelerate their growth by providing certification guidelines and access to Visa product and go-to-market expertise. Differentiate your solution, establish trust with clients, and expand your business with the Visa Ready seal of approval.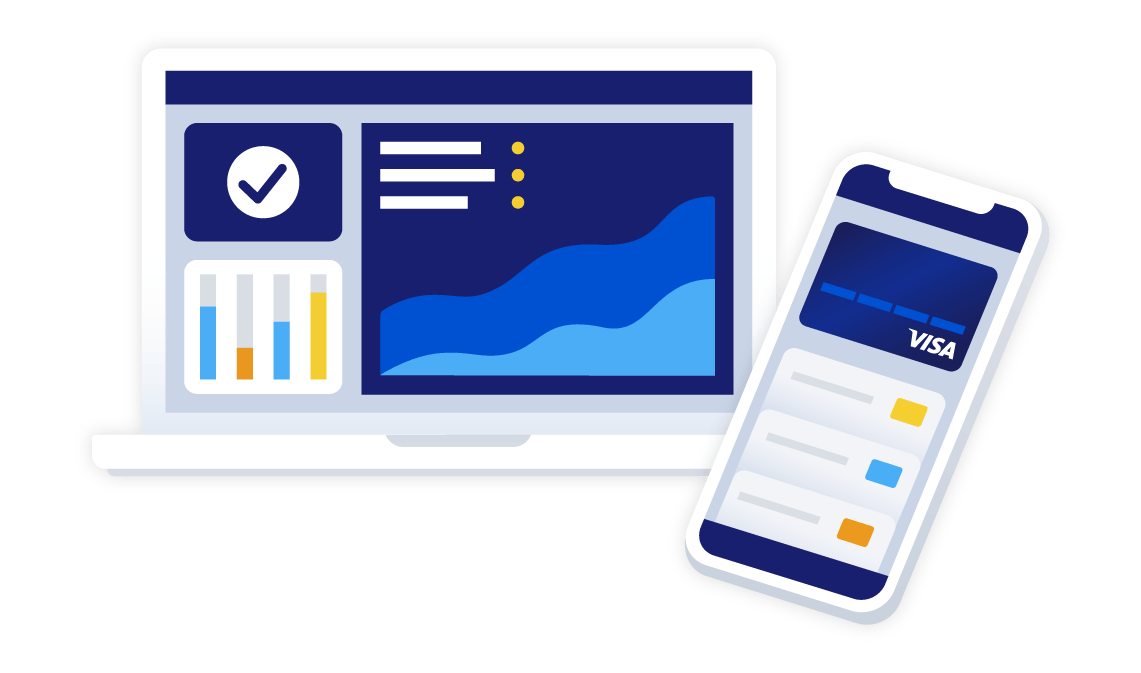 500+ partners
11+ product verticals
160+ solutions
20+ countries
Partner with us
Technology partners, issuer processors, BIN sponsors, program managers, acquirers, and gateways are eligible to apply to the Visa Ready program.
Work with a Visa Ready partner
Merchants, financial institutions, fintech companies can work with a Visa Ready partner to launch use cases spanning issuance, acceptance tokens, and new payment flows.
Find a Visa Ready program for your payment solution
Fuel your solution's growth
Solution development support
Implementation guides
Visa Integration Manager
Pilot testing frameworks
Workshops
Payment standards
Product specifications
EMVCo program standards
Go-to-Market
Sales collateral
Brand guidelines
Joint marketing
Visa Partner directory listing
Certify your solution to drive adoption
Build innovation solutions that scale
Address more partnership opportunities by ensuring your solution meets Visa standards and global payments regulations
Launch faster and smarter
Accelerate your build and go-to-market process by utilizing our sales collateral, pilot testing frameworks and workshops
Build innovation solutions that scale
Demonstrate reliability and credibility to customers with Visa Ready's seal of approval
Payment standards
Tap into Visa's network by getting featured in our partner directory and Visa Ready promotions
Join the Visa Ready program
Find a Visa Ready program for your solution
Create an account on Visa Partner
Register
Apply for a Visa Ready program
Get certification approved
Access Visa Ready resources
Partners that meet your needs
Certified and ready to partner
No matter your use case or project need, Visa has various business partners that you can reach out to, to get your solutions off the ground. Each partner has been vetted by Visa as a program partner, or solution provider.
Specialized capabilities
If you're looking to quickly integrate specialized capabilities, Visa Ready partners have the expertise and solution for you.
Browse the partner directory for certified Visa Ready partners that meet your business need
Visa Partner Directory
Contact a partner via directory listings or reach out to your Visa account executive
Implement your Visa Ready certified payment solution