Visa Ready
Digital Issuance
Issuing payment credentials no longer needs to be tied to plastic cards. The ability to create a payment credential and enable its usage in real-time is a reality and often a requirement in today's on-demand world. With Visa and our Visa Ready Partners, you can implement a Digital Issuance solution that fits you and your cardholders needs.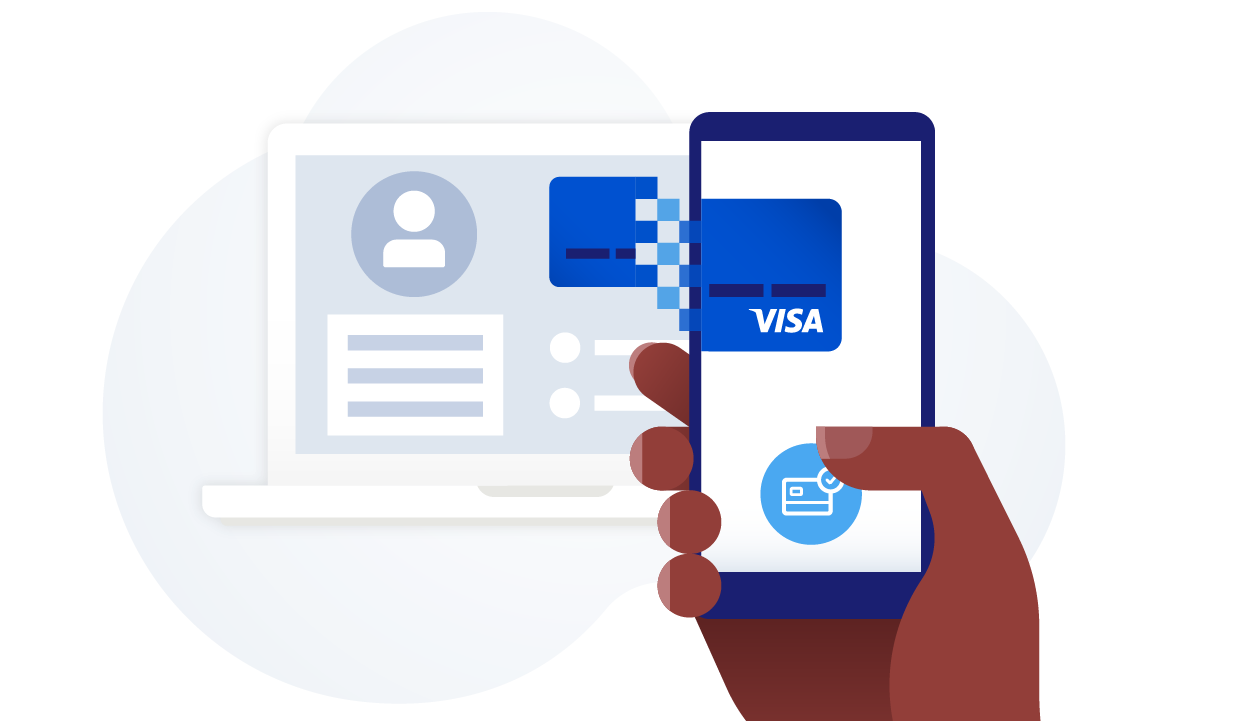 What is Digital Issuance?
There are typically four parts to a Digital Issuance Solution.
---
ORIGINATION
Beginning of the Digital Issuance experience including the application/request capturing and verification of the cardholder

---
ONBOARDING
The account creation and numeric generation for the cardholder
---
ENABLEMENT
Activation of the numeric, then the provisioning or display of the card through a digital interface to the cardholder
---
USAGE
Transaction and account management for the cardholder
Solutions
---
Origination (Application and Verification)
Some examples include:
KYC/OFAC
Online Applications
Real-time Application Approval
Onboarding (Account Creation and Numeric Generation)
Some examples include:
Creating Debit, Credit, or Prepaid Account
PAN Generation
Token Support
Lifecycle Management
Enablement (Credential Activation and Delivery)
Some examples include:
Push-Provisioning
Cardholders have the ability to push a PAN into their mobile wallets or Card-on-file merchants using In-App provisioning solutions

Digital Card Display
Displaying the full 16-digit PAN or Token, Expiration Date, and CVV2 for use on E-Commerce and other key-entered channels
Usage (Transaction and Account Management)
Some examples include:
Transaction Processing
Transaction Controls/Alerts
Account Management
Benefits of working with Visa Ready Digital Issuance partners

Solution Discovery
Identifying the right partners to help build your Digital Issuance Solution

Speed to Market
Get to market quickly by working with Visa Ready Partners that have experience with bringing Digital Issuance to life

How it Works - Looking for a Partner?
---
Connect
Meet potential partners and determine product and partner fit. Leverage Visa Consulting and Analytics team to assist in this phase.
Contract
Contract directly with Visa partners
Launch
Integrate with partners to launch a Digital Issuance Solution
Benefits of Becoming a Visa Ready Digital Issuance Partner
---
Visibility
---
Access
---
Speed
Accelerate getting your solution quickly deployed and in market
Partner Approval Process
---
Review
Our team will review your application and contact you if additional information is required.
Onboard
Once your application is approved, Visa will onboard you as a Visa Ready Digital Issuance partner and publish your details on the partner directory.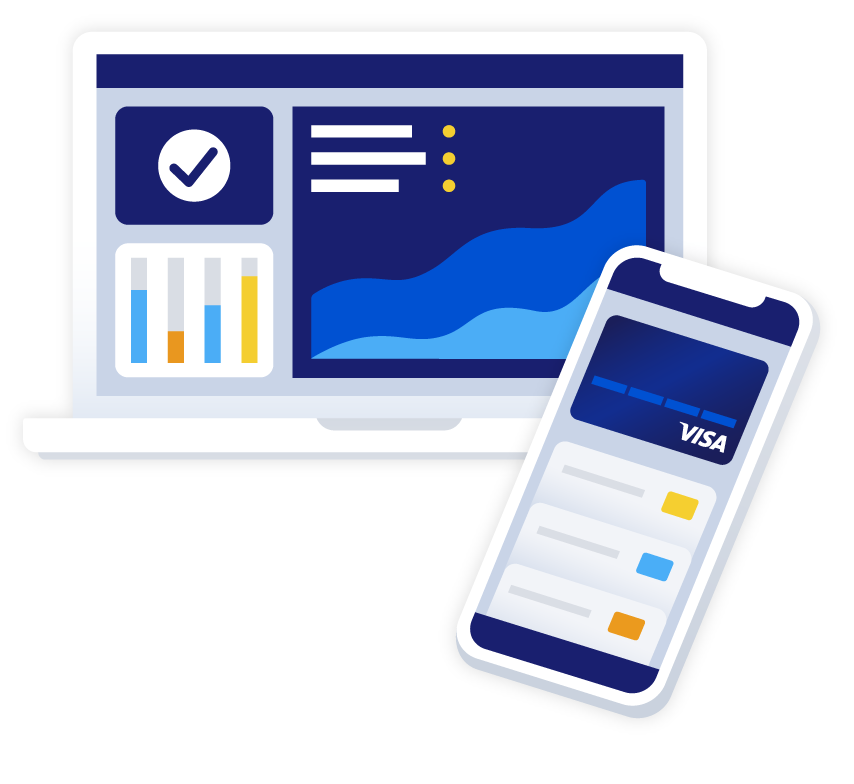 View all Visa Ready programs
Still on the fence as to which program is right for you? Check out the others!
Get in touch!
Have a new idea? Don't know where to begin? Just want to talk?