Global leader in cloud-ready, API-driven digital financial solutions
Codebase enable Visa issuers and customers to launch digital-first, state-of-the-art neo-banking fintech propositions. Our innovative digital banking offerings support next-gen financial institutions to establish themselves as market leaders in the fintech space. Our digital solutions enable institutions to create and deliver intuitive digital experiences across the customer banking lifecycle.
---
Digibanc Neobanking
Digibanc™ Neobanking is a robust, secure, and complete "digital bank-in-a-box" platform built for launching neo-banking propositions that provide operational and cost efficiencies across the enterprise.
The platform comprises of 500+ out-of-the-box, open banking compliant APIs that encompass the entirety of an institution's digital neo-banking needs. Available in on-premise, cloud-deployed, or hybrid models, these features include, but are not limited to:
Features:
Digital Onboarding & KYC
Instant Card Issuance & Management
Digital Payments & Transaction Management
Instant Personal Finance
Accounts Wallets & Deposits
Social Banking
Open APIs & Marketplace.
Components:
Omni-Channel Customer Interfaces
Instant Credit Decisioning Engine
Digital Enablement & Integration Layer
Payment Processing & Connectivity
Loan & Finance Management
Product Factory
Enterprise Digital Backoffice
Automated Regulatory Reporting.
Solution Information:
Highly Modular Design
Cloud Ready Open Architecture
Embedded with Enterprise Grade Security
Scalable and Robust Connectivity Framework
Superior Performance and Reliability
Adherence to International and Local Regulations.
---
Digibanc Digital Onboarding
Digibanc™ Digital Onboarding blends comprehensive identity and document management capabilities together with intuitively designed digital customer channels, providing organizations with a fully compliant, customer-centric digital onboarding experience.
Using Digibanc™ Digital Onboarding institutions can design, develop, and deploy an end-to-end digital customer onboarding experience that captures and verifies critical KYC data from any customer touchpoint. Our Digital Onboarding platform includes:
Features:
Omni-Channel digital customer onboarding
MRZ and OCR Scanning
Identity Document Forensic Analysis (170+ international ID documents supported)
AI-Based Selfie Matching and Liveness Test
Video and Assisted KYC
Multi-Biometric Validations
Integrated AML, Blacklist, Global Sanction, and PEP List Screening
Customizable, scenario-based KYC rules parametrization.
Available as APIs, SDKs, and as a Whitelabel App
Customer Acquisition as Speed:
An end-to-end digital onboarding solution that's fine tuned for reducing manual labor by eliminating physical signatures and complex paperwork. Customers can start investing in minutes, and back-office operations become more streamlined. All of this is achieved while adhering to local and international regulatory compliance frameworks and ensuring security and trust.
What This Means for Customers:
Customers are given the easiest, most simplified way to start transacting, and are provided the widest set of channel options to choose from. Digital Onboarding from Codebase Technologies takes the confusion and complexity out of those crucial first steps, ensuring customers are provided the best experience from start to finish.
---
Digibanc Instant Cards and Digital Lending
The Digibanc™ Instant Cards and Digital Lending platform utilizes a powerful instant decisioning engine that automates credit risk analysis to provide financing decisions in real-time.
The platform streamlines the highly manualized process of credit-based decisioning, easing the operational complexity and turnaround time for fintechs, banks, and issuers.
About the Solution: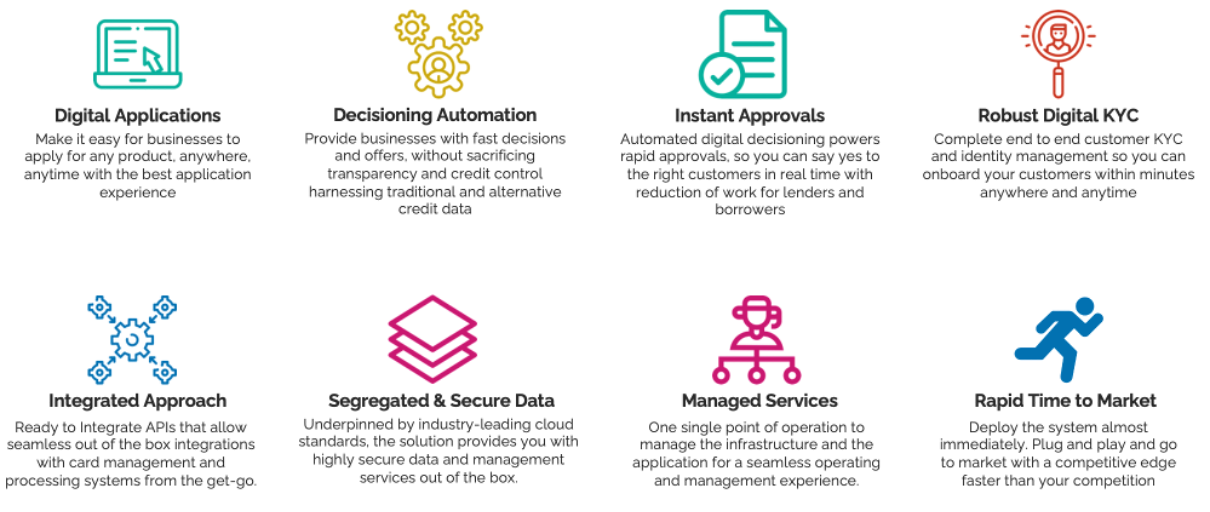 Digital Credit Card:
Instant Credit Risk Analysis
Instant Digital Card Issuance
Parametrizable Card Customizations
Seamless Wallet Integration

Click Virtual Credit Card Issuance: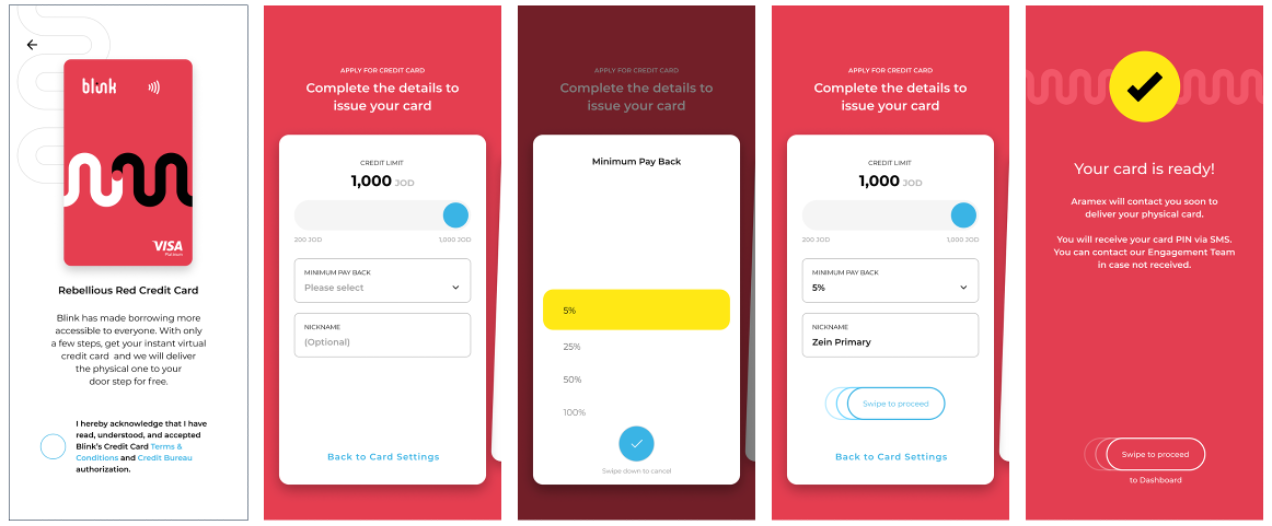 Instant Digital Lending: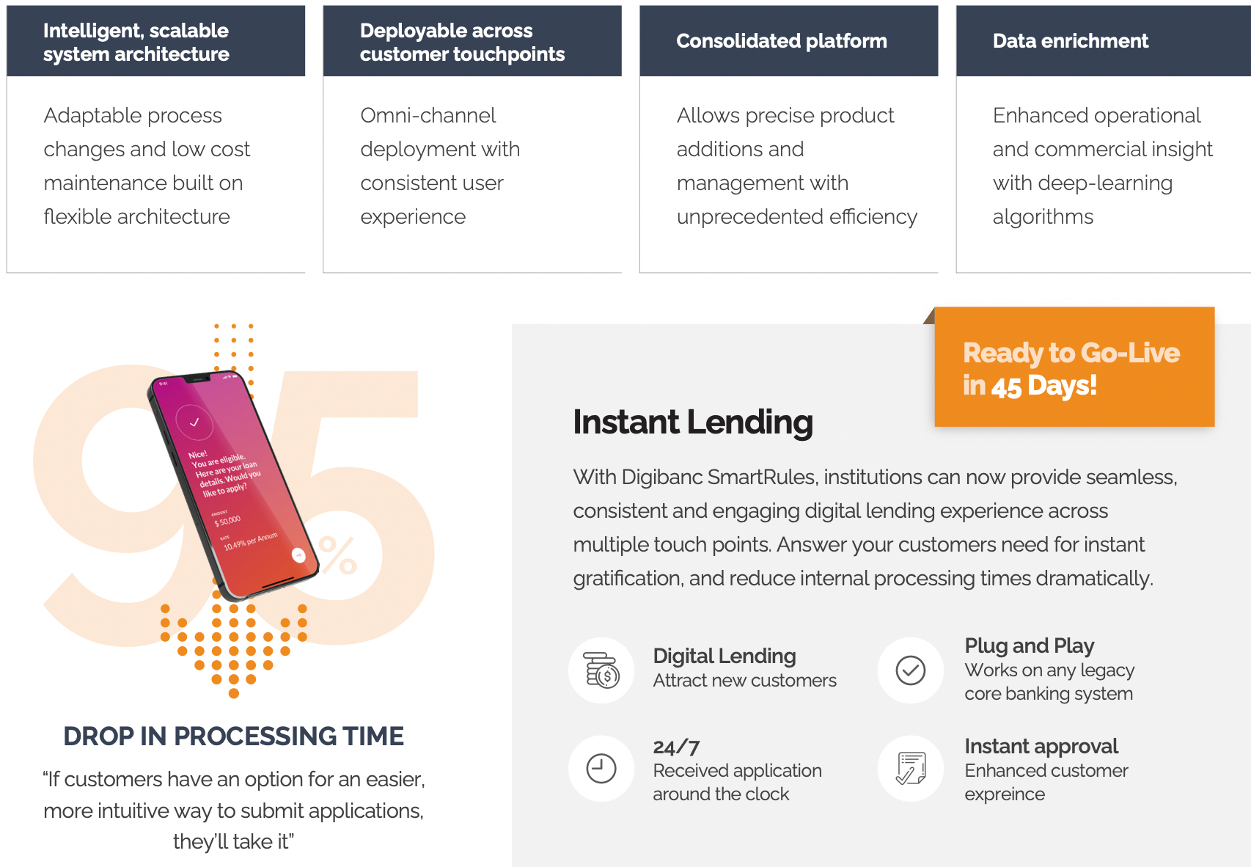 Buy Now Pay Later: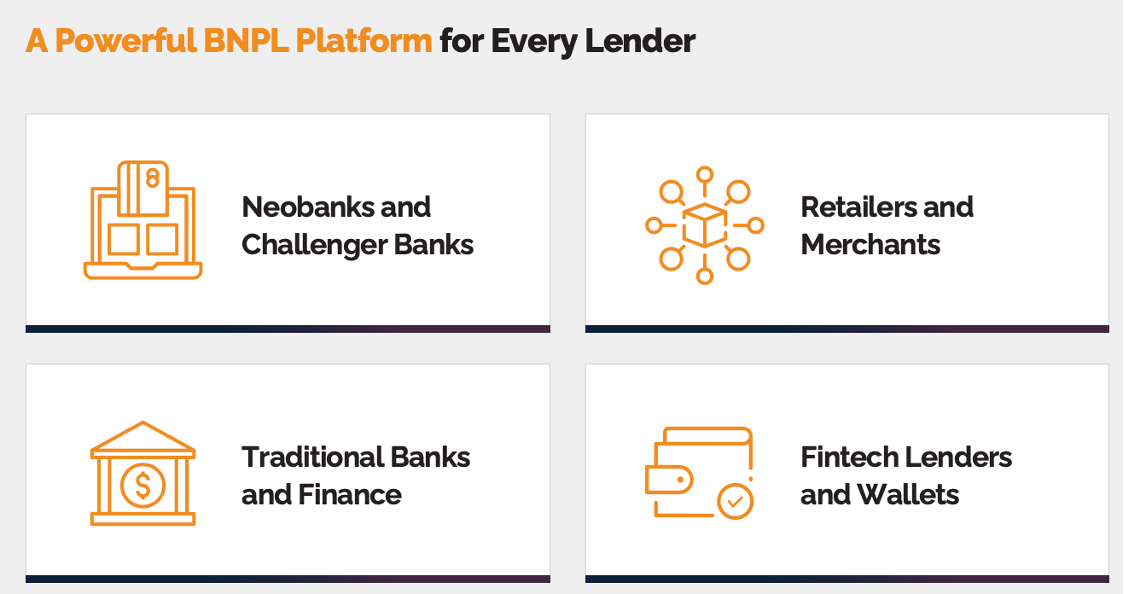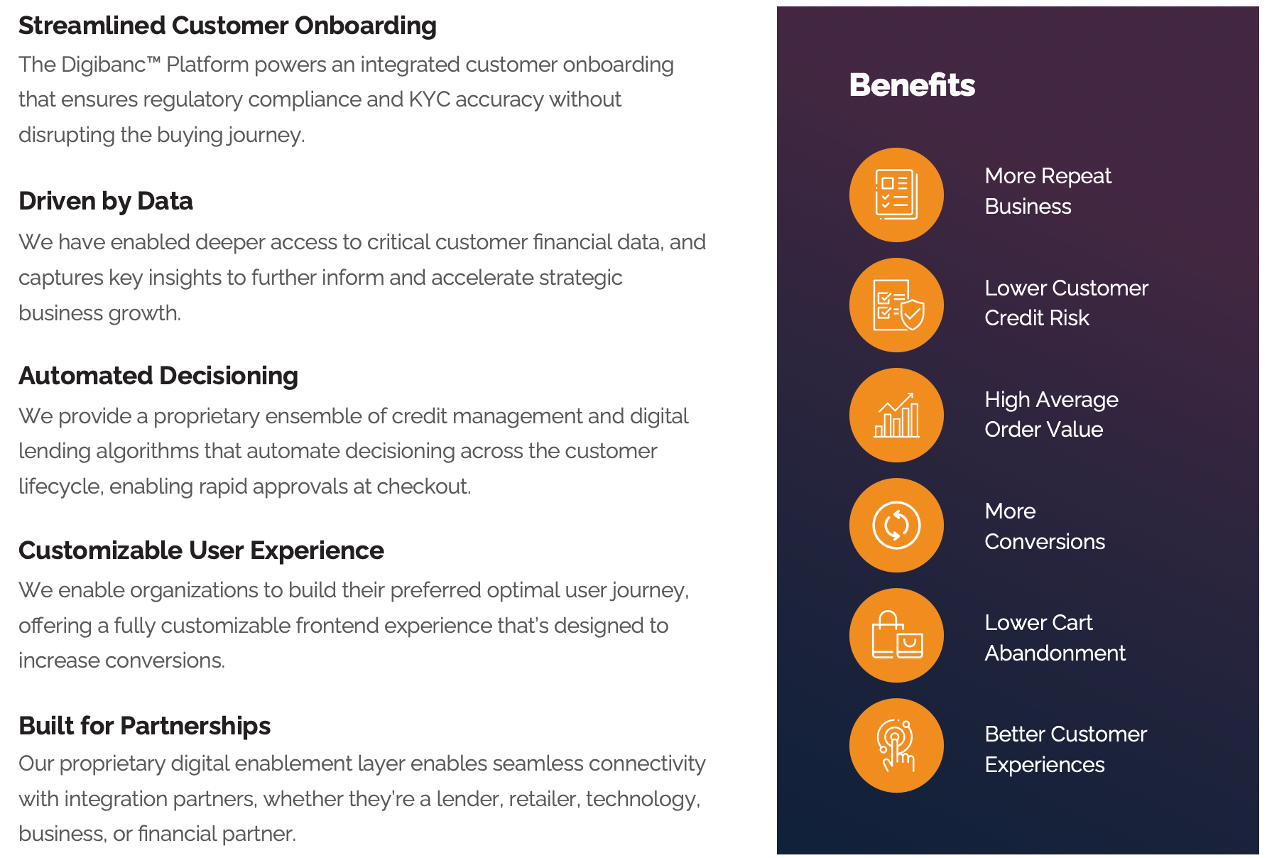 ---
Digibanc Digital Payments
The Digibanc™ Digital Payments suite equips and enables organizations across the BFSI sector with digitally-driven, customer-centric payments capabilities.
Digibanc™ Digital Payments provides institutions with cloud-deployable, white label technologies necessary to deliver intuitive, customer-centric, digital-first payment experiences. Our digital payments offerings include:

Instant Peer-to-Peer Social Payments
Mobile-Driven Bill Payments
International Remittances
QR Merchant Payments
Prepaid Card Topup and Payments
Digibanc SocialPay - White label mobile keyboard assisted payments platform:

Digital Payments Benefits: