Canopy Servicing
Modern servicing platform for scaling fintechs
Canopy is the most configurable loan management and servicing platform. Our API-first architecture ensures any brand can embed financial products, bring those products to market quickly, and support those products with world-class service in a highly secure and compliant way. With Canopy's real-time platform you can track the balances and transactions for each customer of your products and generate accurate statements for banks, credit bureaus, and regulators.
false
Canopy API
Realtime system of record and rules engine for any credit, debit, or lending product.
Category
Infrastructure (Credit as a Service)
Solution Information
Capabilities offered include:
Immutable System of Record
Dynamic Retroactive Events
Real-time calculation
Transaction level detail
Developer friendly API & Docs
Metro2 fille and Data Furnishing
Aging & Portfolio Reporting
Statements
Integrates into existing technology stack
false
false
Canopy BNPL Solutions
Canopy provides modern servicing infrastructure for scaling FinTechs and Issuing banks. With Canopy you can launch BNPL products quickly and support them with world-class service in a highly secure and compliant way. Canopy's immutable system of record provides universal data access in real time and reporting exports directly from Canopy's platform. Canopy servicing platform reduces costs, increases flexibility, and accelerates time to market. Canopy's product consists of the following:
CanopyAPI – The core of Canopy. A lightning fast and flexible servicing engine.
CanopyOS - A web-based Ops system for managing products and servicing accounts.
CanopyUI - Whitelabel our customer UIs or build your own using our UI components.
Contact Us
Solution Information
Capabilities to support BNPL:
System Of Record
Processor Integrations
Compliance
Account Setup
Credit Reporting
Bank Reporting
Dispute Management
Escalations
CSR Interface
Statements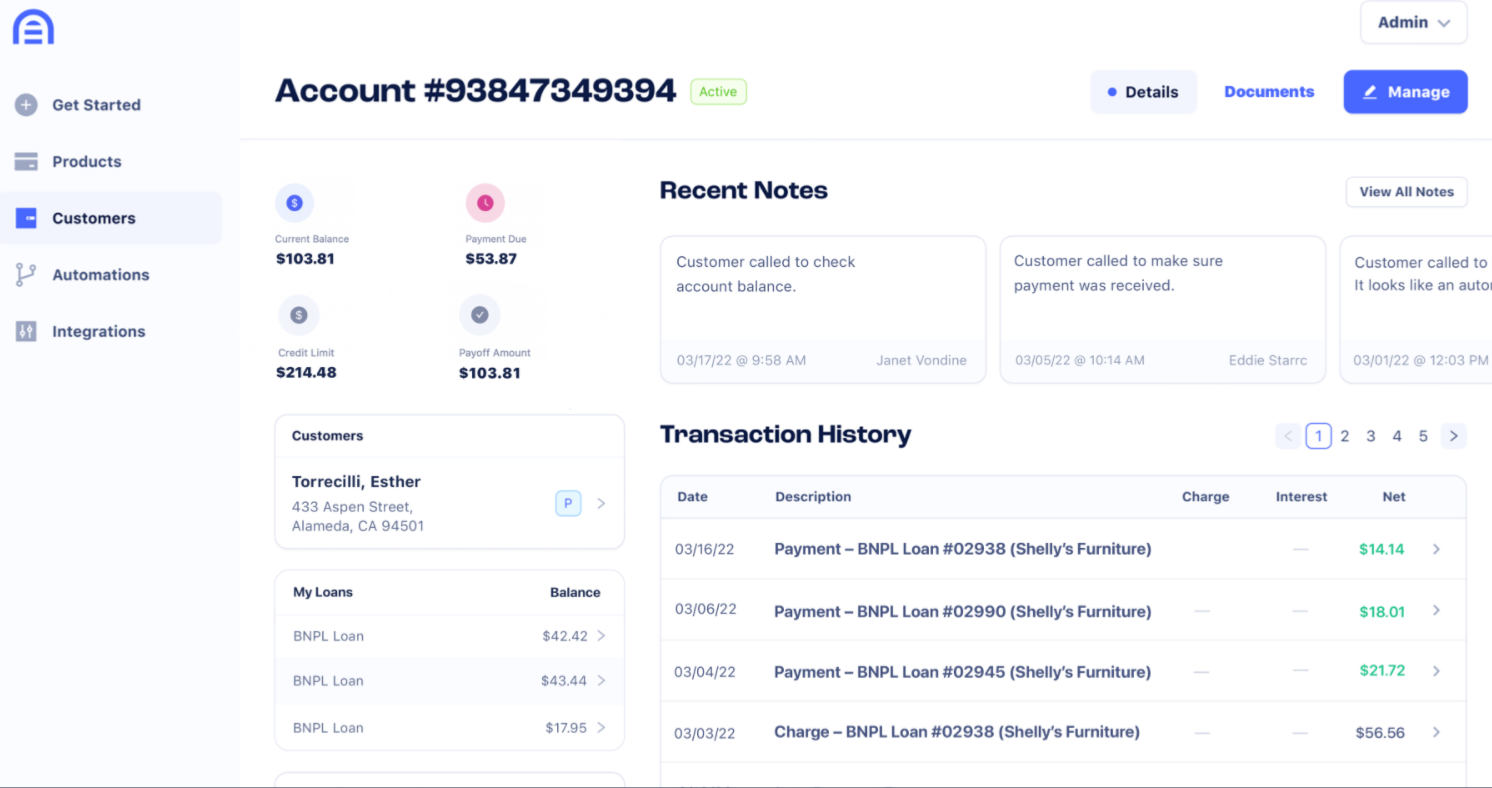 Capability
Buy Now, Pay Later (BNPL)