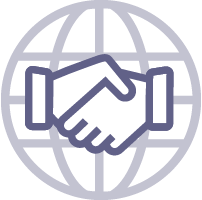 Centreo
Centreo deals with trade and services in the field of cashless payment solutions dedicated for customers from Poland and abroad. Centreo's focus is the supply of specialized payment solutions (working mostly in self-service facilities) and mobile applications. The payment solutions offered to our customers are based on the hardware components manufactured by proven and reliable payment terminal vendors. Solutions offered by Centreo are of the highest quality and the technology meets demanding the requirements of the world's largest payment organizations. All payment solutions are complied with the necessary certifications of payment organizations and acquirers. As part of the customized response to customer needs, Centreo analyzes the requirements and prepares a dedicated solution. Centreo provides cashless payment software to selected hardware platforms, provides mobile applications and maintenance services. It ensures full support for customer solutions and is open to new challenges in the demanding card payment and mobile market. Centreo partners with self-service receivers, public transport ticketing operators and mobile applications receivers.
true
false
false
Cashless Transit Settlement System-UIC680 FG
Contactless Transit Solution
Reach out for more information on our solution.
Solution Information
| | |
| --- | --- |
| Category | Transit |
| Version | NA |
| Components included in solution | Terminal |
| Visa Ready Mass Transit Models | MTT |
Terminal Information
| | |
| --- | --- |
| Name and Version | UIC680 FG with PC-POS 1.0.X.Y |
| Uses | Entry/Exit Terminal |
| Back Office Compatibility | Cashless Transit Settlement System - Back Office |