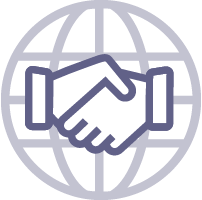 Checkbook
A company dedicated to changing the way you make and receive payments
We've built the most efficient "Push Payments" system which not only does away with paper Checks but provides for a way to transmit funds completely online while keeping the convenience of being able to send payments with just the name, address and amount. Underlying multiple modes of settlement can provide Instant Funds availability.
false
Funds Disbursement, P2P, B2C, B2B
Reach out to get more info on our Visa Direct solution.
Solution Type
Program
Visa Direct Preferred Partner
Capability
Value Added Services, Business Solutions (B2B)