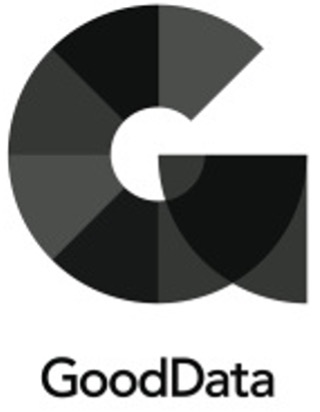 Data as a Service (DaaS) and analytics infrastructure of the future: real-time, secure, and scalable.
At GoodData, we believe that traditional data tools are no longer enough. We have spent the last decade rewriting old concepts of business intelligence and building the only all-in-one analytics platform that serves insights as both an internal solution and a partner-facing product.
Partner Type
Visa Ready: Fintech Partner Connect
Category
Fintech Partner Connect: Analytics
Solution
GoodData DaaS Platform
---
GoodData DaaS Platform
At GoodData, we believe that traditional data tools are no longer enough. Our Data as a Service (DaaS) infrastructure is the future of analytics: real-time, open, secure, and scalable. GoodData's leading cloud-native platform gives our customers the flexibility to build and scale any of their data use cases; from self-service and embeddable analytics, to machine learning and IoT. GoodData's robust dashboards, custom insights, and unmatched governance options have helped over 140,000 of the world's top businesses deliver on their analytics goals.
Category
Solution Specifications
Ability to provide data or credentials for access purposes. Understanding of your own customer business model and needs.
Desktop Browser (Microsoft and Mac OS ) = Google Chrome (preferred), Firefox, Microsoft Edge, IE Explorer 11 (latest stable version)
Mobile Browser = Google Chrome and Safari (latest stable version)
Solution Information
Decoupled computation for unrivaled data integrity
GoodData's analytics engine operates separately from the insights and dashboards users create. This allows for metric definitions that ensure consistency across an entire business, while giving each user group the flexibility to build the insights they need.
Self-service analytics and data visualization
Provide users — lenders, advisors, banks, analysts, managers — with an easy-to-use interface that allows them to create their own dashboards and reports in addition to the organization's standard insights. Standard dashboards are updated without affecting users' custom reports.
Embedded analytics at the point of work
Our analytics meet your users and customers at the point of work — embedded in your tools, software, and products. Distribute a custom analytics product within your interface that blends naturally with your branding, or use GoodData as a standalone tool.
Scalable and cost-efficient analytics
As the use cases for Fintech expand — such as those in financial health, fraud management, and core system workarounds — so does the potential for creating competitive advantage with data and analytics. GoodData does not price per user, so partners can give access to anyone who needs data.
Secure analytics for regulatory compliance
2020's pandemic-driven Fintech explosion will lead to new regulatory measures as governing bodies strive to catch up. GoodData's best-in-class security standards will help you maintain compliance as regulations change.