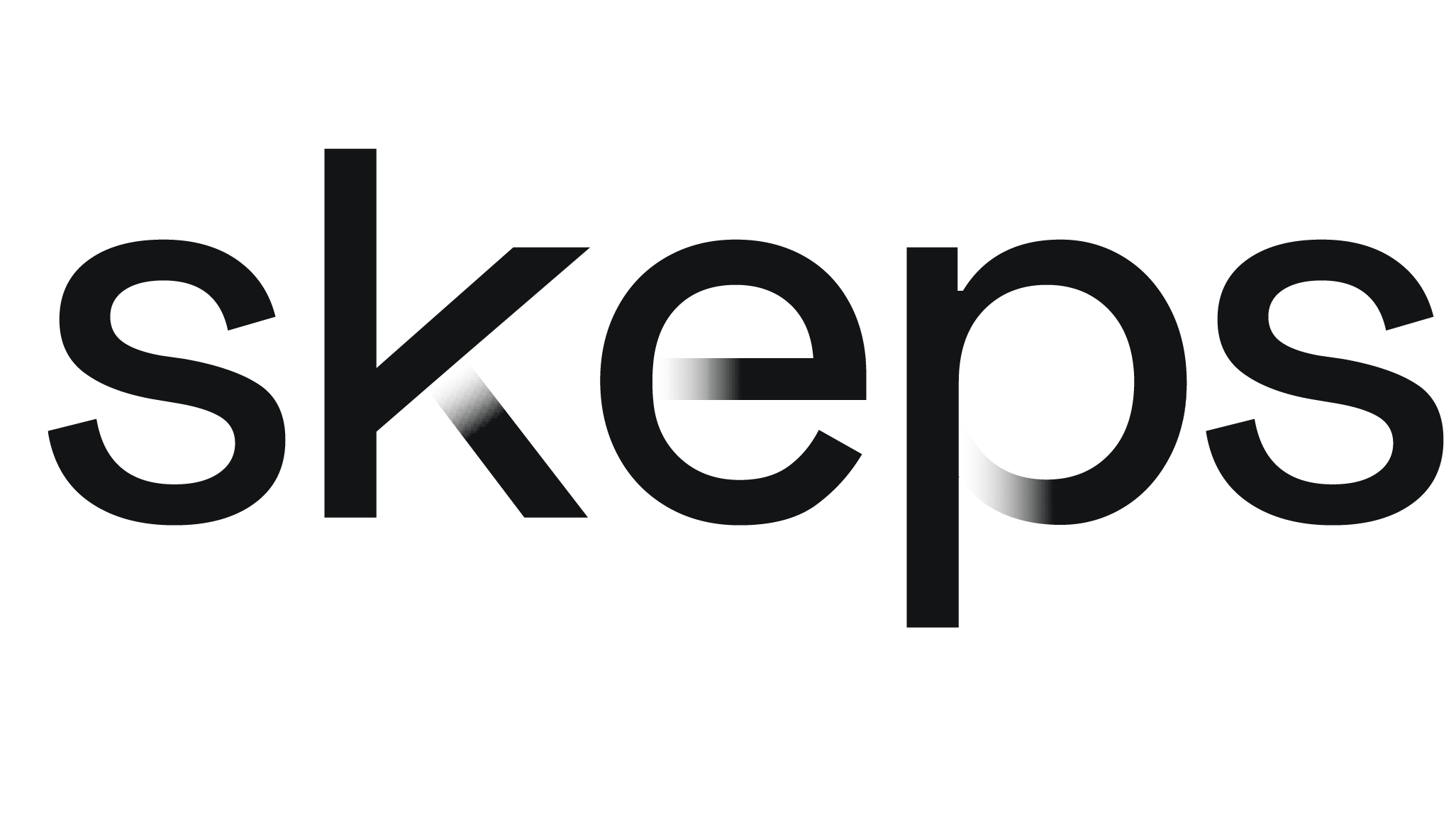 Skeps
The next generation of POS financing
Skeps is the next-gen POS financing platform transforming the customer experience for merchants, banks, and consumers. Our platform allows merchants and their lending partners to provide financing for the widest range of transaction sizes and customer segments with one application. By creating a singular experience merchants and banks can serve more customers and reduce friction at checkout.
Skeps is live with multiple leading banks and merchants, enabling small and large purchase decisions for diverse customer segments in many retail and small business markets.
About the Skeps Platform
The Skeps platform was built to address the unique needs of merchants and banks who want to offer their own branded BNPL and financing plans at Point Of Sale checkout (online and in-store) including Pay-in-4 and longer term installment loans.
Our leading-edge capabilities include customer pre-approvals, SKU level financing incentive management, multiple lenders without waterfall declines providing more approvals and a better consumer experience, and alignment with co-branded cards strategy.
Our platform is "bank grade" and complies with all relevant banking regulations and consumer privacy standards. It can be configured to suit special needs in many banking and retailing verticals.
false
Skeps for Merchants
With Skeps, merchants can offer branded BNPL at checkout, including Pay-in-4 and longer-term installment loans, just like they do with co-branded credit cards. Merchants can strategically manage inventory levels, make pre-authorized offers, and match customers with the right lending partner in an (optional) multi-lender ecosystem, all in real time. Taken together, these capabilities drive upsell and conversion within a frictionless and delightful customer experience.
Capability
Buy Now, Pay Later (BNPL)
false
false
Skeps for Banks
Banks can use Skeps as an enterprise platform, powering applications such as BNPL for existing bank customers, as well as loan origination for personal unsecured loans and small business loans. It also allows banks to partner with other lenders with complementary risk policies to create a broader set of financing options for their customers.
Solution Capabilities
Skeps is a modular, real-time platform that supports the full journey including:
Customer Verification
Fraud
Credit Data Retrieval
Decisioning
Money Movement
e-Contracts
Settlement
Refunds
It can be configured for many applications and banks and other lenders can opt to use existing internal capabilities for any of the Skeps modules. The architecture is services based and cloud agnostic. It can also be used on-premises.
Capability
Buy Now, Pay Later (BNPL)